Villa San Bartolomeo - Sarteano, Tuscany (an Inspirato Villa)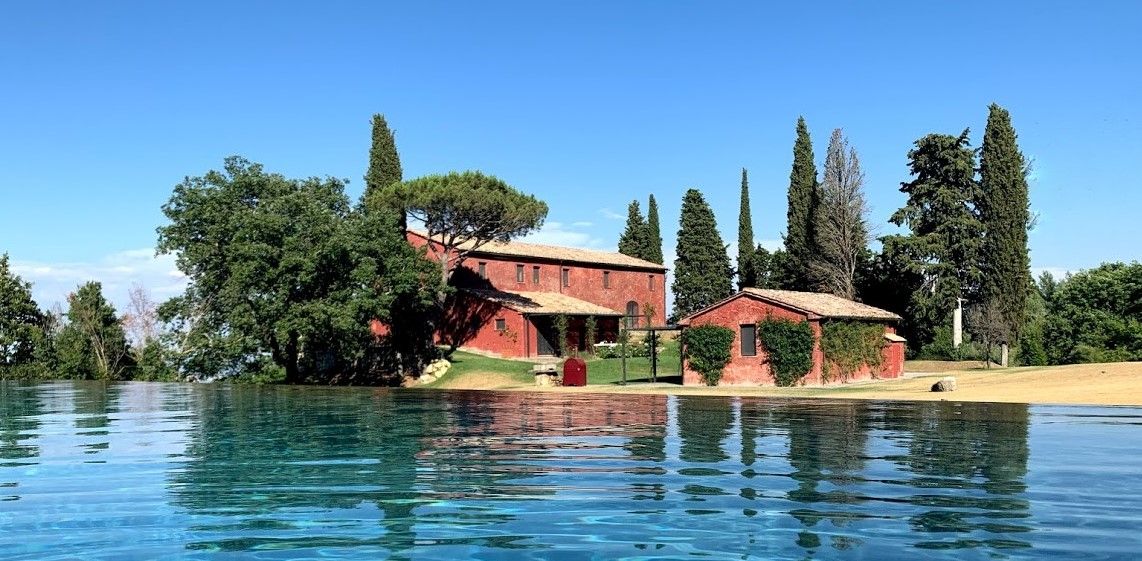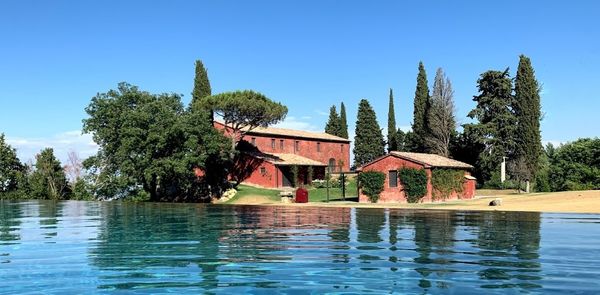 Alone on the Beach recently spent 8 nights at Villa San Bartolomeo in Sarteano, Italy.  This lovely 6 bedroom, 6.5 bath home in Tuscany is on 11 private acres at the end of a private road at the top of a ridge, with complete privacy and fantastic views across the valley.  The 5,920 square feet of space are divided between a large main house and a smaller 1 bedroom, 1 bath cottage.  We were traveling with three families two of which had kids, who took the main home, while the third couple traveling without their children had the stand-alone cottage.  It worked perfectly.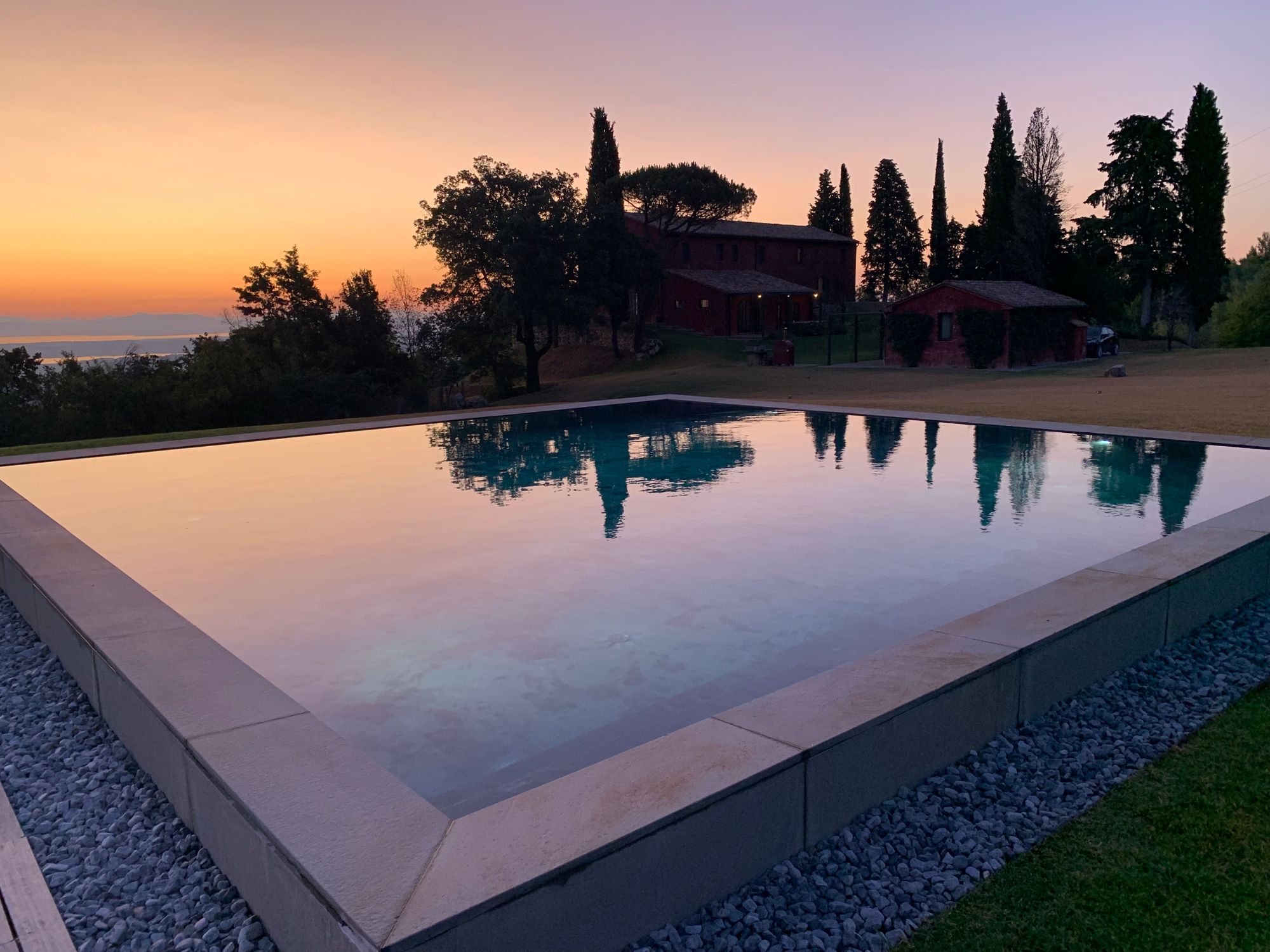 The villa is part of the Inspirato collection and one of quite a few villas Inspirato manages in Tuscany.  The local hosts were extremely helpful in pre-arrival planning. That included a number of things related to food and activities.  As for food, there is daily housekeeping and the housekeeper also prepares breakfast for everyone.  Sometimes, that included fresh eggs from the chickens on site (which the children enjoyed visiting and even gave names to).  But beyond that, the local hosts were able to arrange several evening events where chefs came and cooked traditional Italian meals.  On one day arrangements were made for a gelato-making workshop in the afternoon for the kids, a highlight.
More than anything, the villa's resort-like setup with amazing privacy and views made for great family relaxation time and we were able to take some time to perfect our water aerobics as you can see.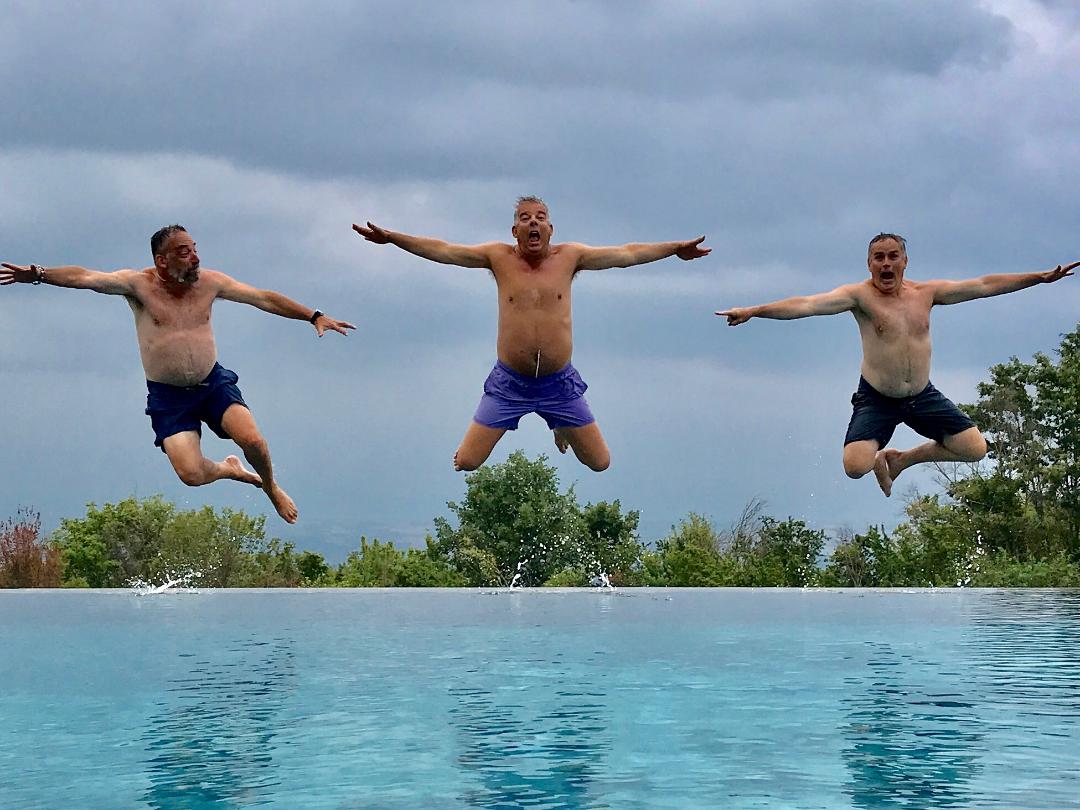 The villa has an expansive kitchen and several indoor and outdoor dining areas and having private chefs cook on site was certainly a highlight, though there are very special options in and around Sarteano which were not to miss, particularly Ristorante Santa Chiara and the absolutely do not miss Oreade at the Monteverdi Resort.  If you are in the Sarteano area don't think twice: have dinner at both the aforementioned as they are a little bit life changing each in their own way.  We'll leave it at that.  AOB's good friend Michael certainly enjoyed the local beers in town.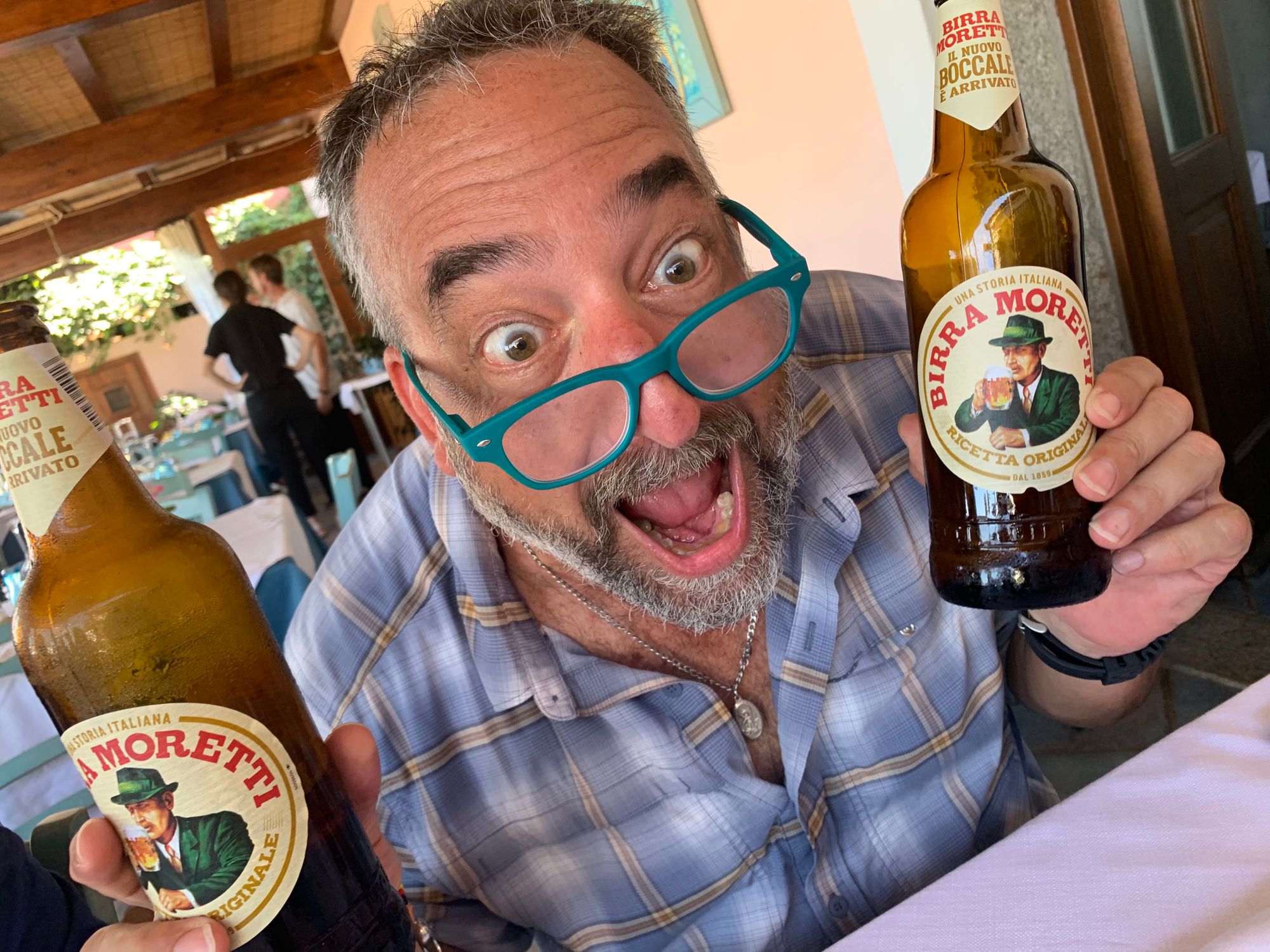 The arranged activities mostly involved visits to the nearby wine towns for touring, including Montalcino and Montepulciano.  These are really lovely day trips to some extremely beautiful and unique small towns.  There was something for everyone: the grown ups enjoyed wine tasting and art shopping, and the kids liked to explore small alleys and found a number of chocolate and gelato  shops to peruse.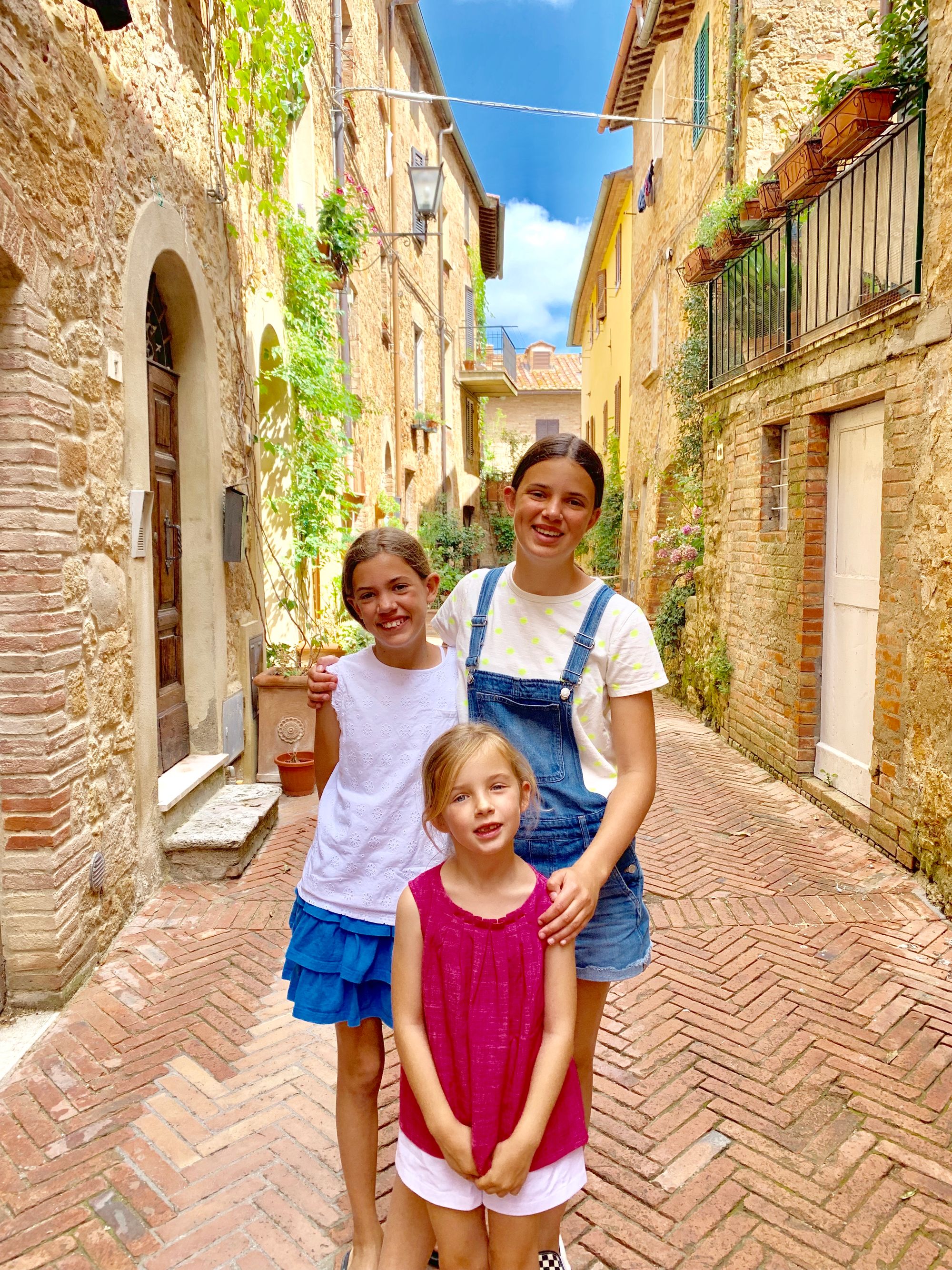 One day we drove to the coast and chartered a skippered yacht to take us around all day, including a visit to the island of Giglio for a seafood lunch in the charming small port town of Giglio Porto.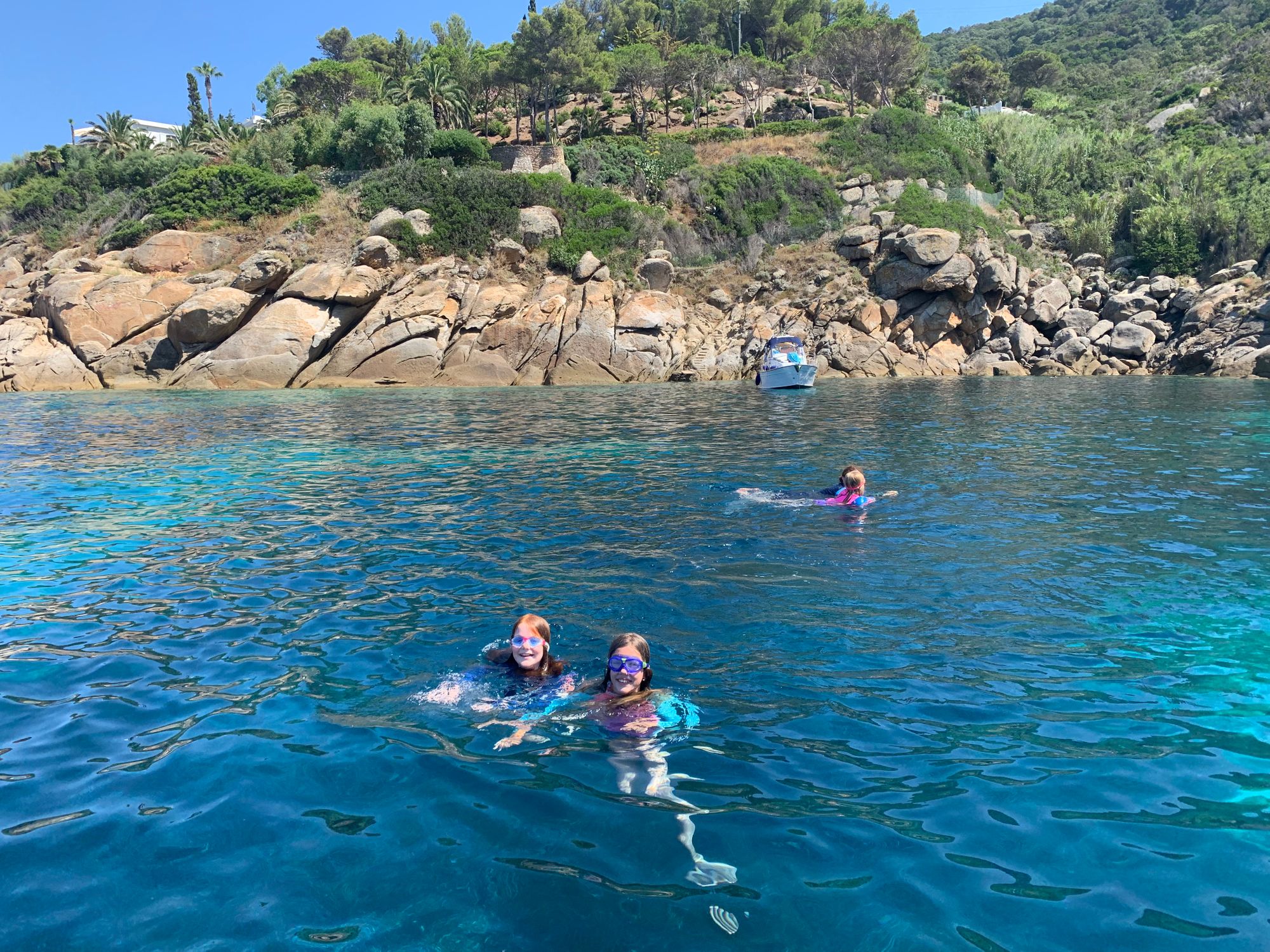 Though it's a little far of a drive to the coast and marina from Sarteano, we found it well worth it and the day of boating was absolutely a highlight of our stay, so do consider it.  The swimming was stunning in warm and safe waters and we stopped the boat at numerous locations to jump in!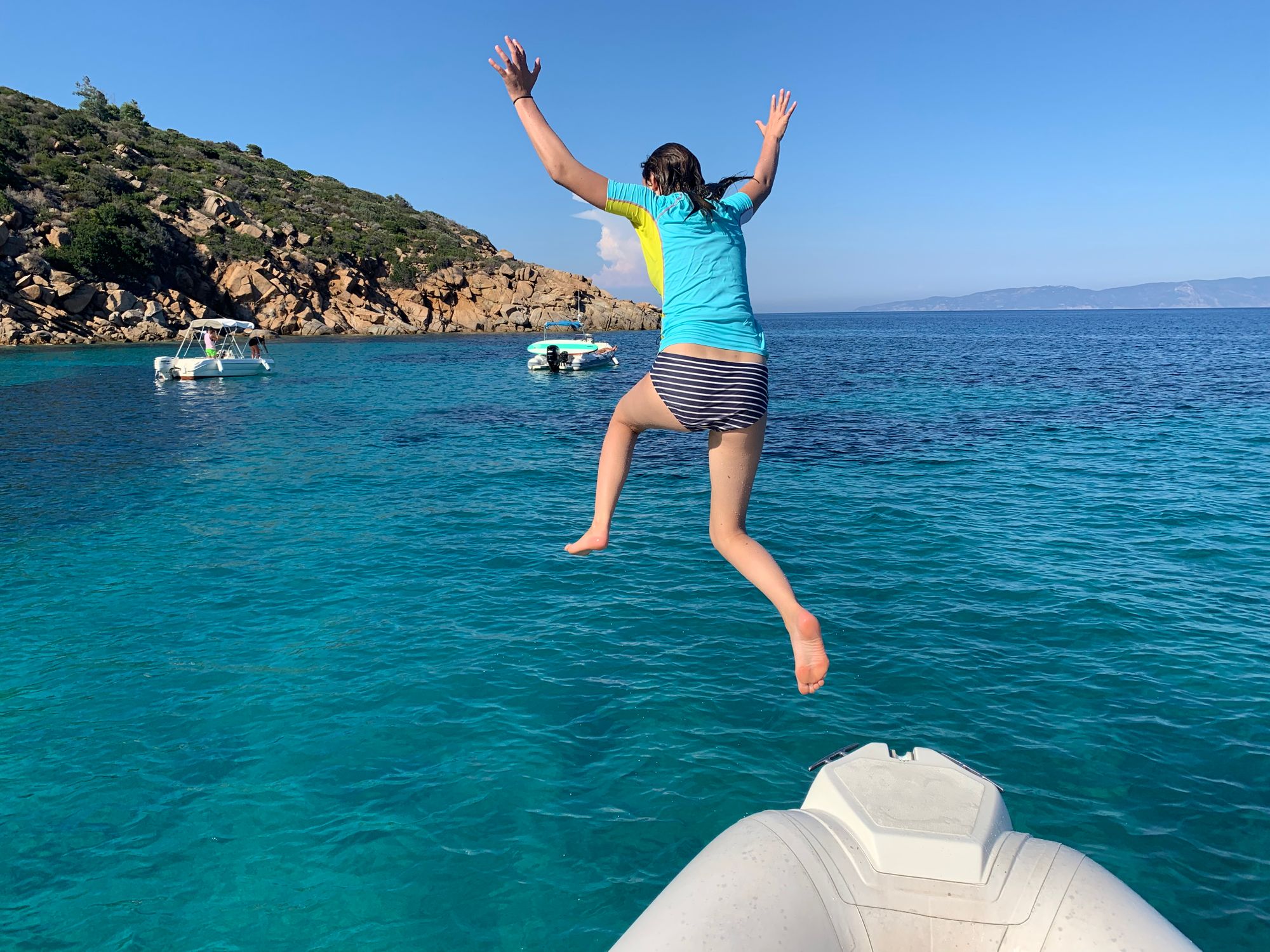 Sarteano is a little below the radar.  It usually doesn't make the short list of Tuscan towns to visit, maybe due to its small size.  But we found it to be absolutely lovely and with no shortage of great places to eat and things to do for a week long visit.  The icing on the cake was the very beautiful, serene and well kept Inspirato villa with plenty of space for our three family crew.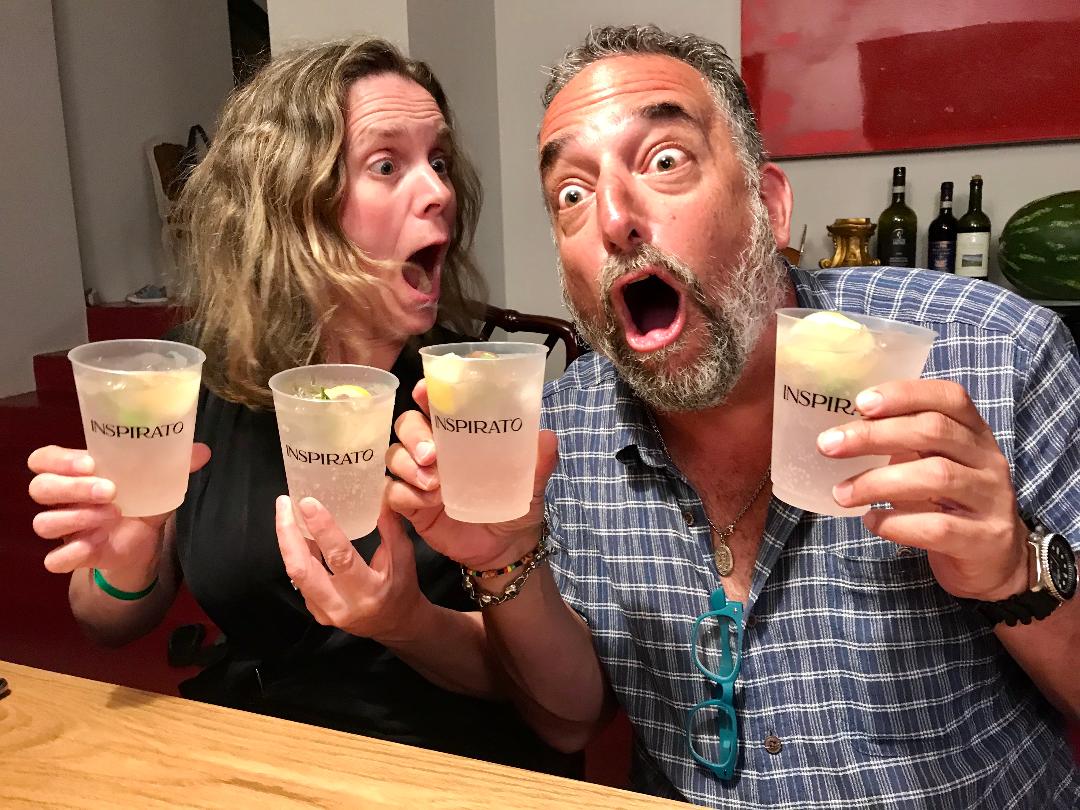 A plus is that because it isn't shortlisted, Sarteano felt much less touristy than some of the more popular places we did day trips to, and much more authentic.  Our stay overlapped with the summer festival in town which goes on over many nights. It felt like a local affair and we never felt unwelcomed, quite the contrary.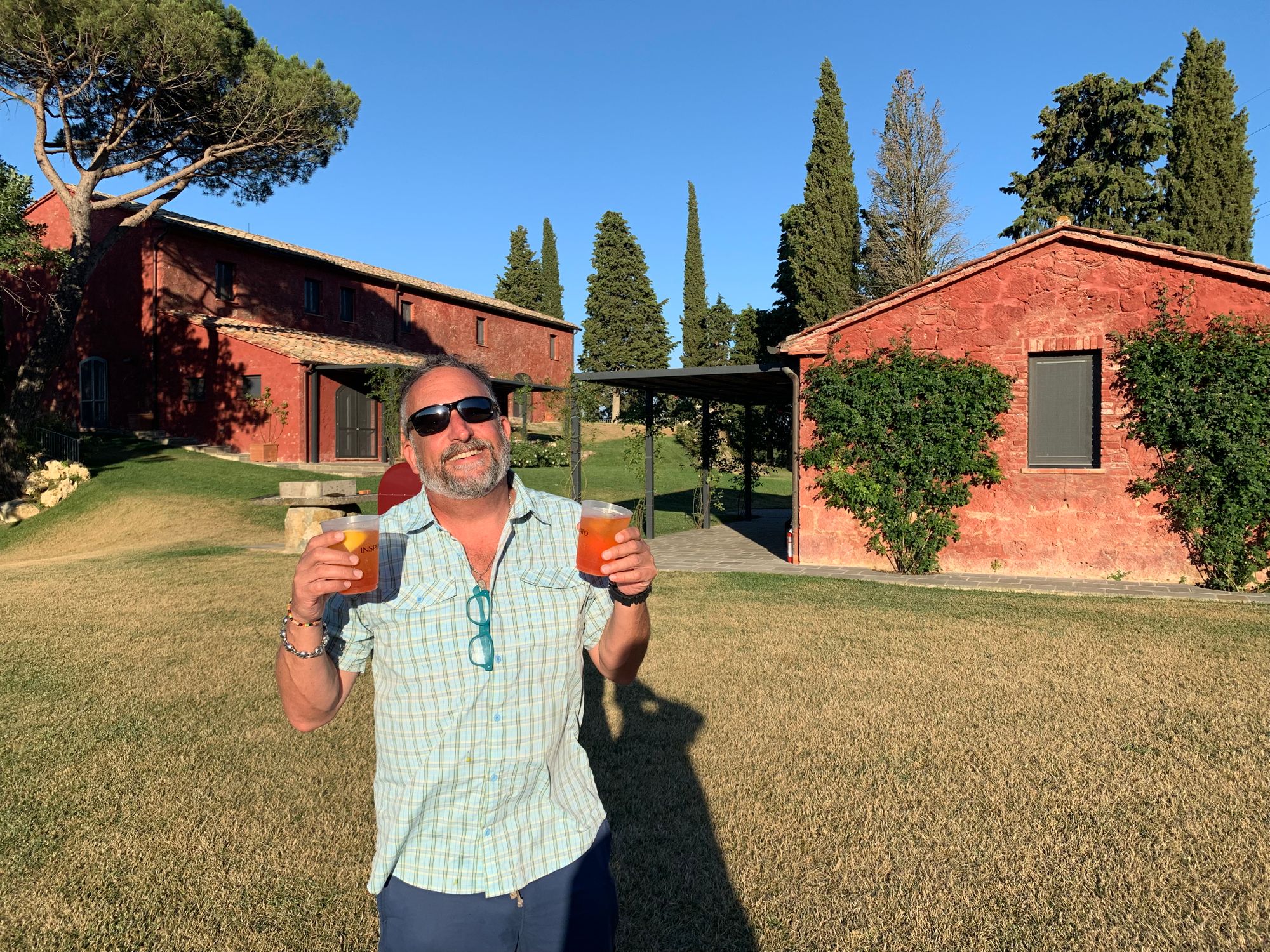 Villa San Bartolomeo made for a wonderful and relaxing base for our Tuscany adventures.  We'd go back to stay in Sarteano in a heartbeat and can absolutely recommend the town as a jumping off point to stay and explore Tuscany.  Highly recommended, both the town of Sarteano and Villa San Bartolomeo.