Six Senses Resort Seychelles - Review - Seascape Residence
Alone on the Beach recently spent 5 nights on Felicite Island in the Seychelles at the Six Senses' Zil Payson resort. We stayed in Seascape, a beautiful 7,890 square foot three bedroom residence.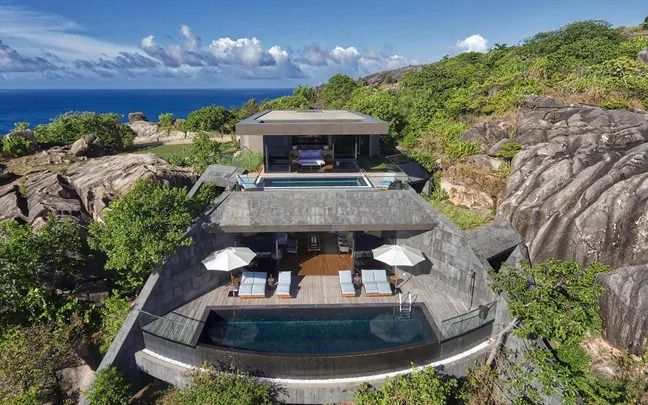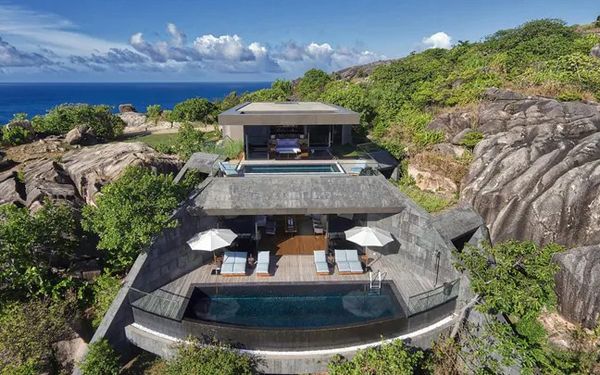 Alone on the Beach recently spent 5 nights on Felicite Island in the Seychelles at the Six Senses' Zil Payson resort.  The island is technically two-thirds national park and one-third dedicated to Zil Payson; but effectively, due to its remote nature, this is a private island resort.  Your choice for arrival and departure is by helicopter or boat.  Most guests we saw availed of the helicopter transfers and this is what we elected for.  On arrival in Mahe, stepping off Qatar Airways we were met and whisked to the far side of the airfield where we sipped champagne awaiting the 20 minute flight to Felicite, which was seamless.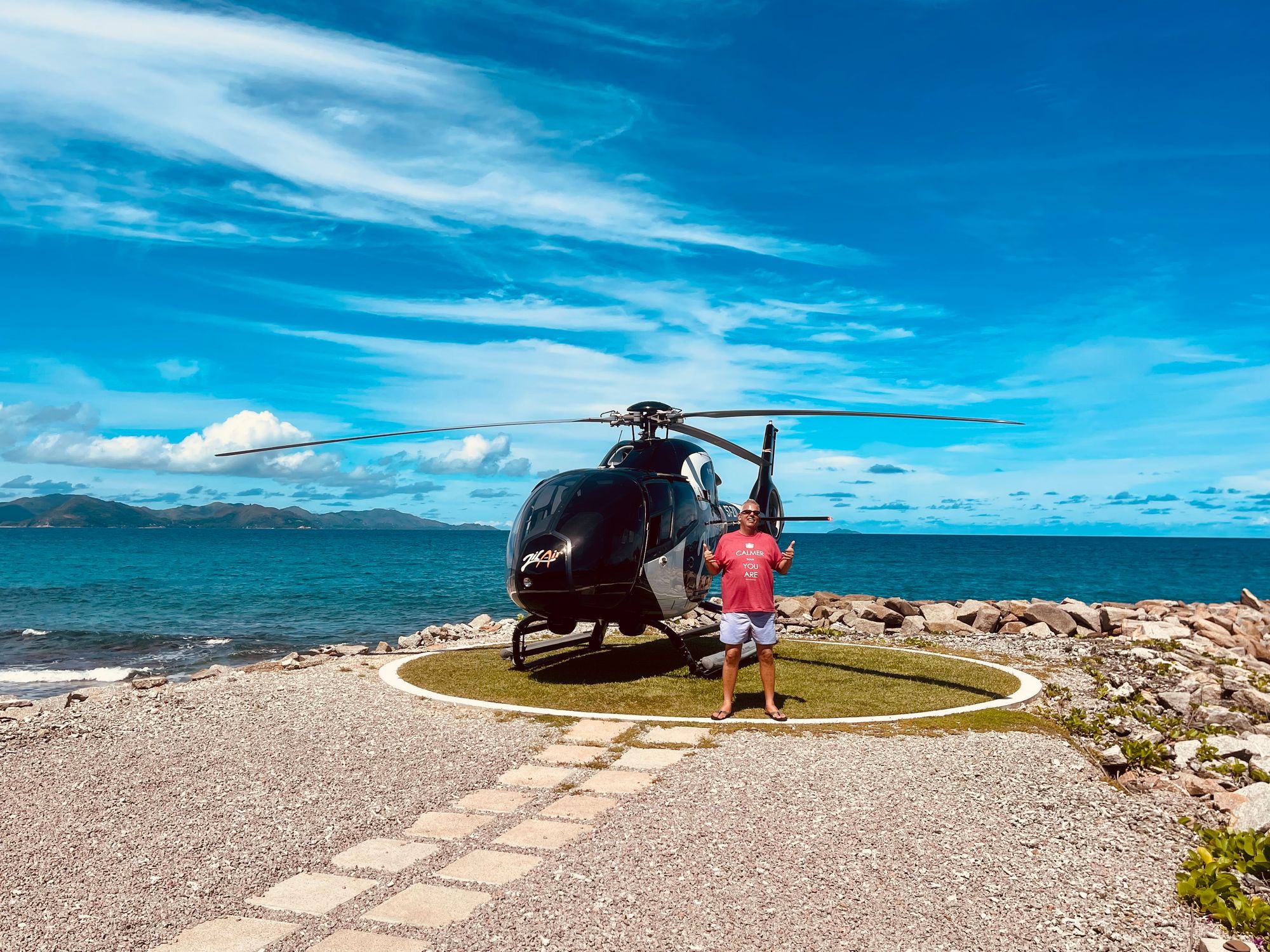 The resort has 28 one-bedroom and 2 two-bedroom villas which are arranged along the cliffs and near the beachfront on the lower elevations of the island, and several much larger private residences at the island's higher elevations.  In fact you can purchase a residence if you want.  Three of these are currently in the hotel's rental pool, and we were allotted Seascape, a beautiful 7,890 square foot three bedroom residence.  As far as we could tell, on our dates we were the only mountaintop residence guests, but even at capacity one would have acres of space to frolic.
Felicite is a heavily forested granitic island, but near the top the forests give way to surreal granite rock sculptures.  This gives the residences particularly impressive views, and not just of the seas and neighbor islands, but of the stunning rock formations as well.  The residences are thoughtfully positioned and each of them picks up on the granitic elements considerably.  The picture below is taken a couple minutes walk from our Seascape residence near the top of the island.  It feels a little bit like walking on the moon.  If you are staying in the lower elevations, its worth spending some time near the summit.  The resort will arrange picnics, wine baskets and hikes and bring you up and down in their golf carts.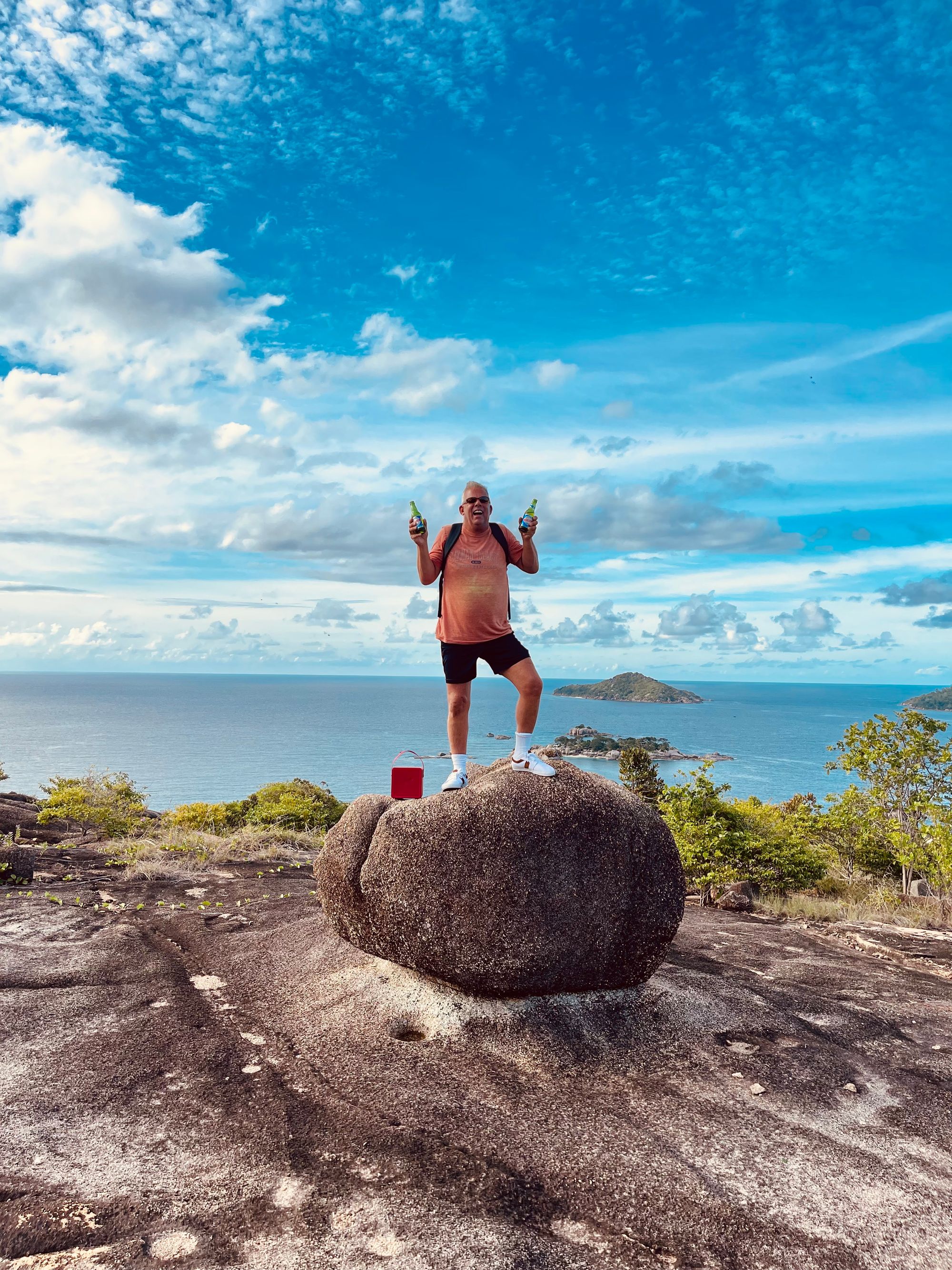 ‌ The weather was beautiful for our January stay, and the Seascape residence lent to a lot of great outdoors time.  There are two pools, a main infinity pool with a stunning view out towards La Digue, the largest of the immediate neighbor islands and drop dead perfect sunsets.  The main pool opens by way of large pockets doors to the residence's great room, and nearby are two identical and very large bedrooms downstairs.  The master bedroom is upstairs and features its own pool, cleverly constructed with a glass bottom visible up and down to the great room below.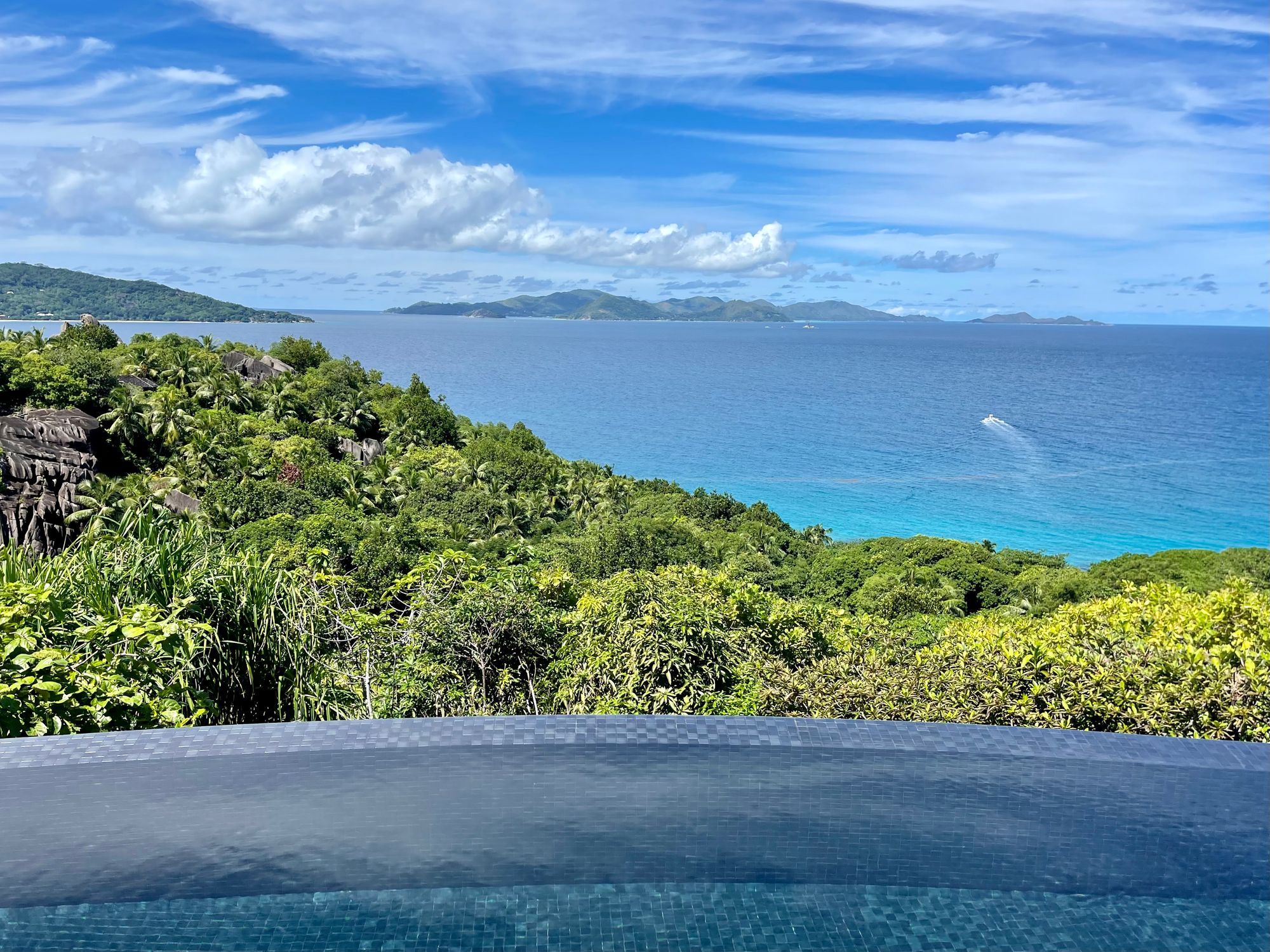 The residence was exceptionally stocked with all the kitchen equipment, barware and AV to make for a fun stay.  Daily services were unobtrusive and well tendered.  The upkeep was clearly a focus - the residence was literally spotless.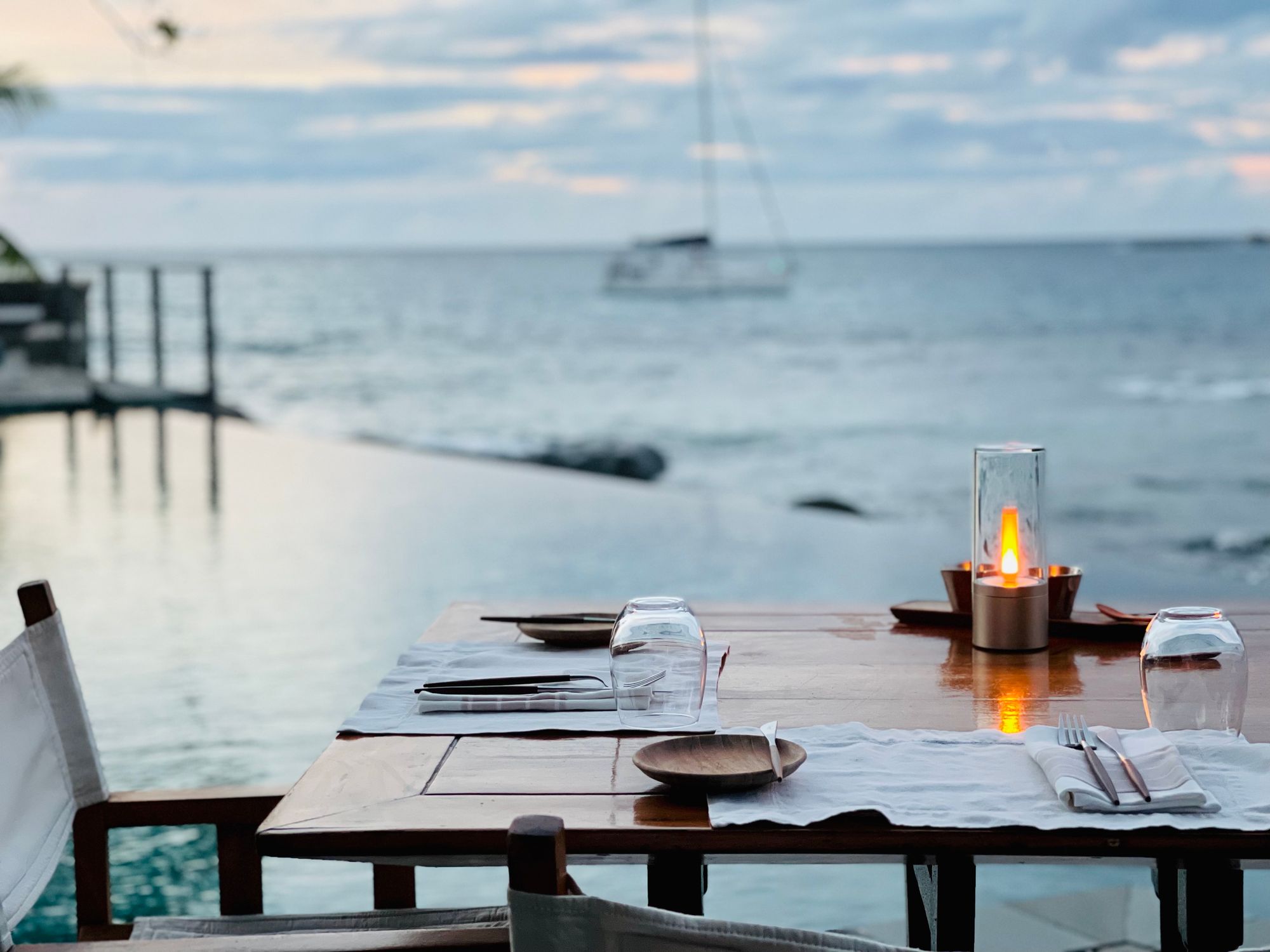 One of our favorite elements of the resort was the food and beverage offering.  We opted for the "wet" all inclusive package which the lovely hostess assigned to us for our visit, Jacky from Germany, described as the "get whatever you want and forget about it package".  Even our in residence minibar was covered.
The dining facilities, all arranged near the central reception (making for a true "village" ambiance) were so perfect that we didn't once opt for room service though our package allowed for that.  There is a larger restaurant set back from the ocean somewhat and then a smaller oceanfront bar and grill.  On top of the larger restaurant is an infused rum bar where the house mixologist shares his wares, which were outstanding.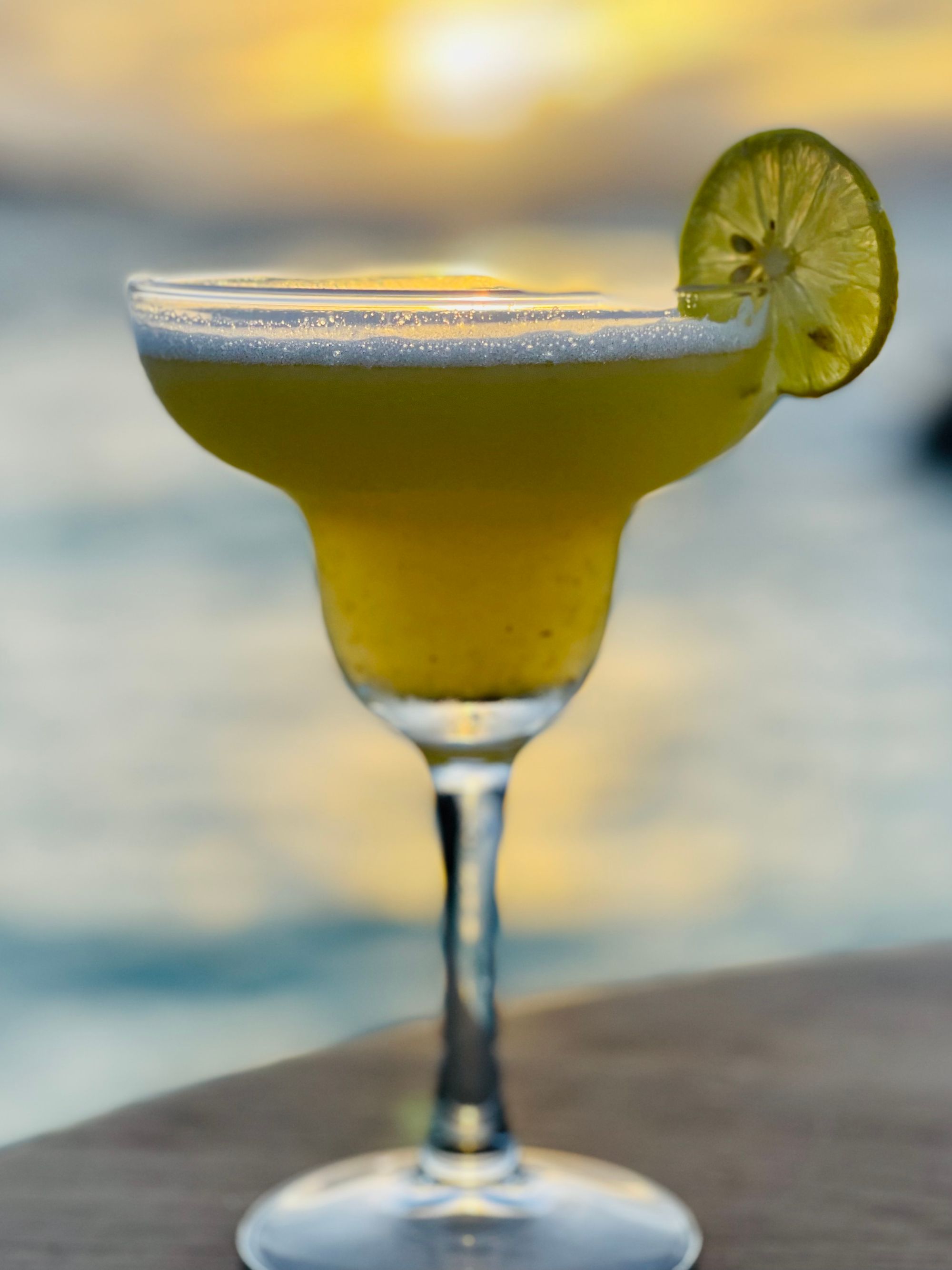 In fact, to take a moment to get to the drinks before talking about food, this is a cocktail lover's fantasy place.  They tend to use a number of ingredients from their local organic garden (as does the restaurant); passionfruit, papaya, guava, mint, and so forth.  There was a serious effort to infuse and especially noteworthy was the local chili infused into rum, mixed with pineapple nectar adding just the right sweetness, above.  For daytime, below, a favorite was the mojito in a bell jar stuffed with fresh mint.  Even the birds came in to take a look!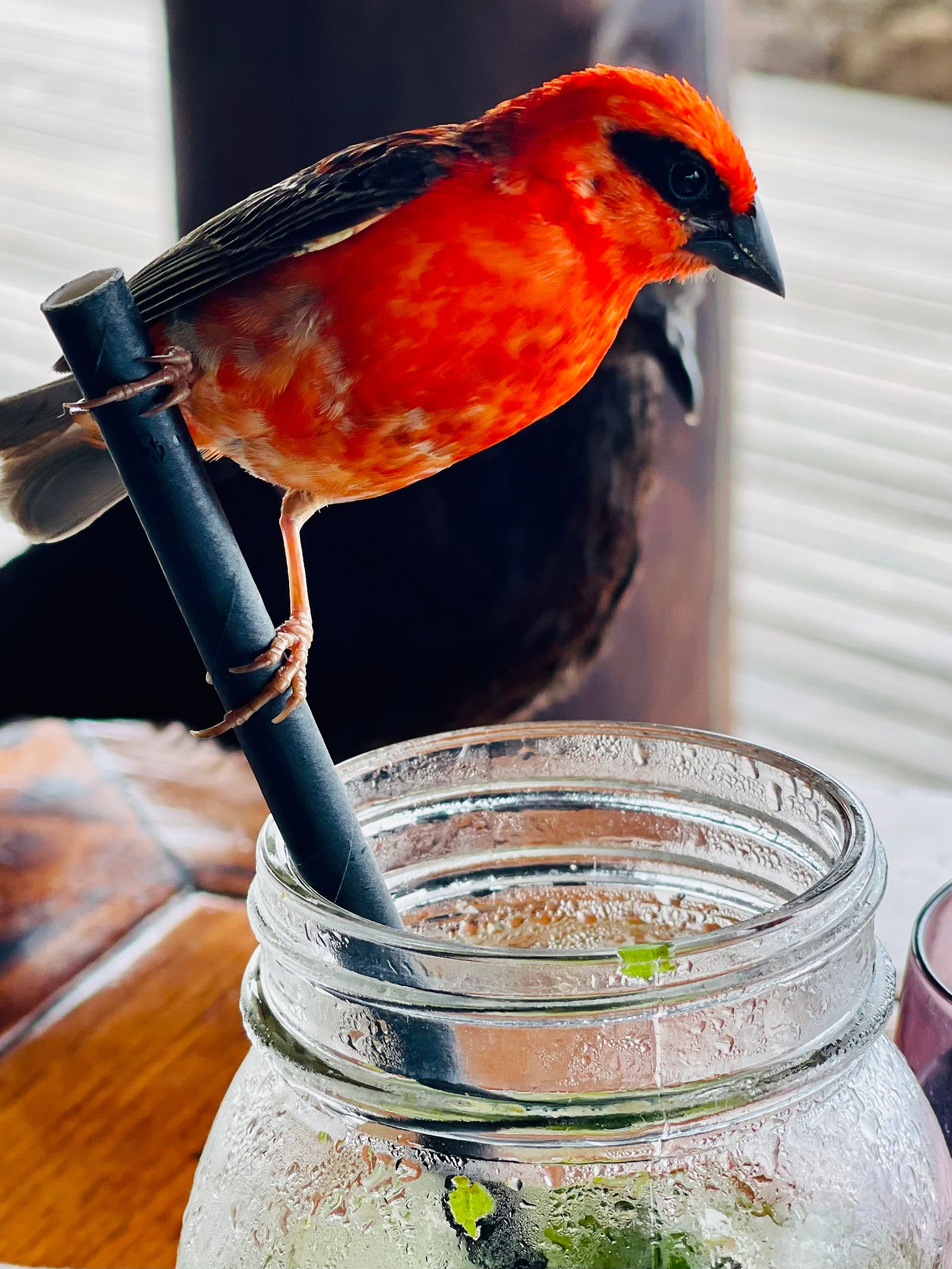 All of the food was fresh, innovative, feel-good and overall exceptional.  For breakfasts we focused on eggs prepared with garden vegetables though there was myriad to choose from.  We tended to lean into the fresh, local seafood for lunch and dinner and there were occasional theme night dinners as well.  
Zil Payson does not disappoint on the chance for activities.  We might have scheduled a few more days than the five we were there to get everything in, so we will have to return.  We did manage to get out fishing, a highlight, and the friendly crew let us drive the boat here and there, no less.  Our catch included yellow fin tuna and bonito - way too much for us to eat, so we tendered quite a bit back to the boat crew and hotel chef.  Our resulting bounty was a massive plate of sashimi that the chef pulled together for us and we devoured.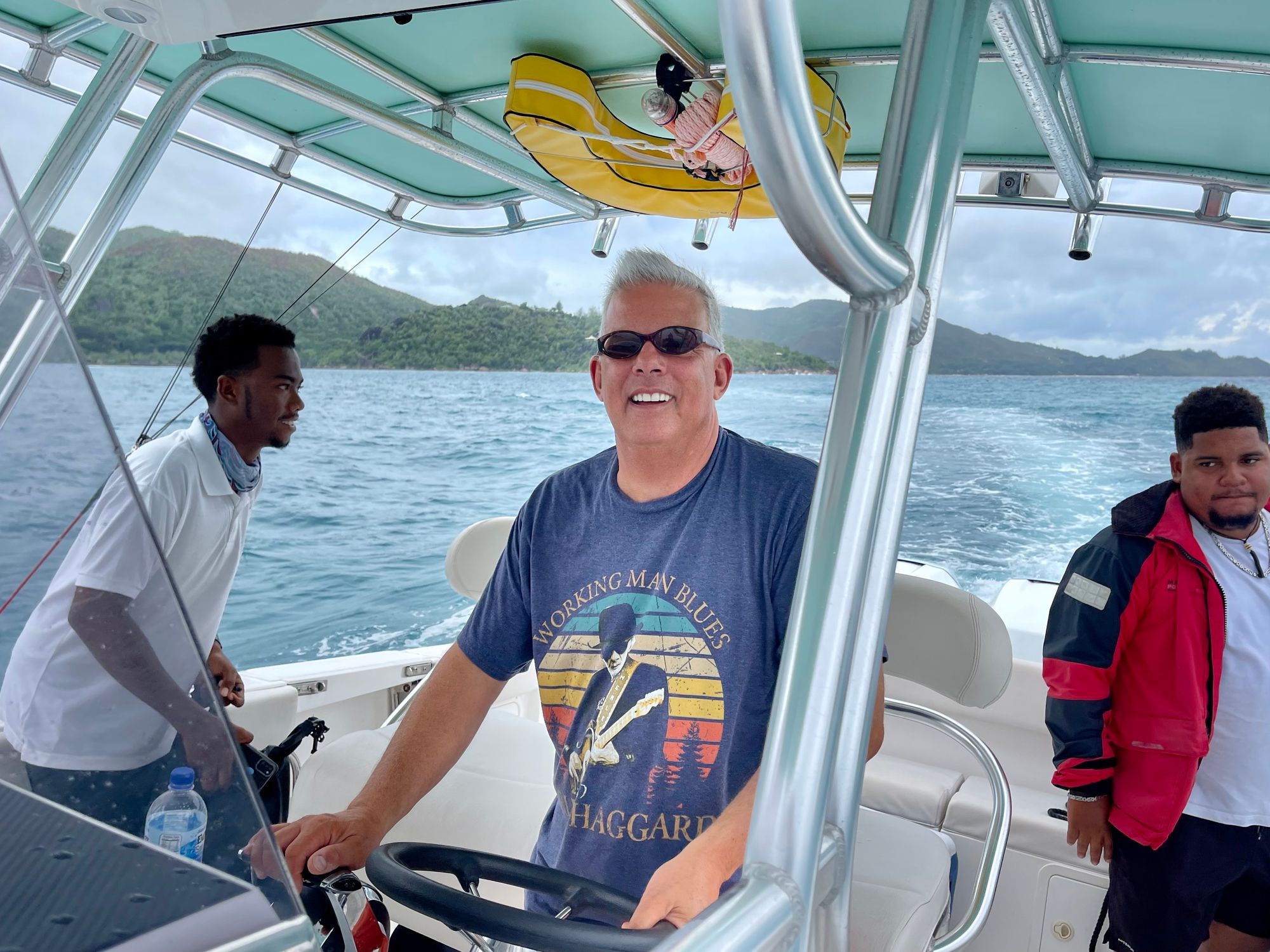 Another favorite day was spent on a boat island hopping around to the nearby neighbor islands, and a third day was for a transfer over to La Digue and bicycling the shorefront.  La Digue was beautiful, and is not to be missed.  The granite rock formations literally spill out into the ocean, below.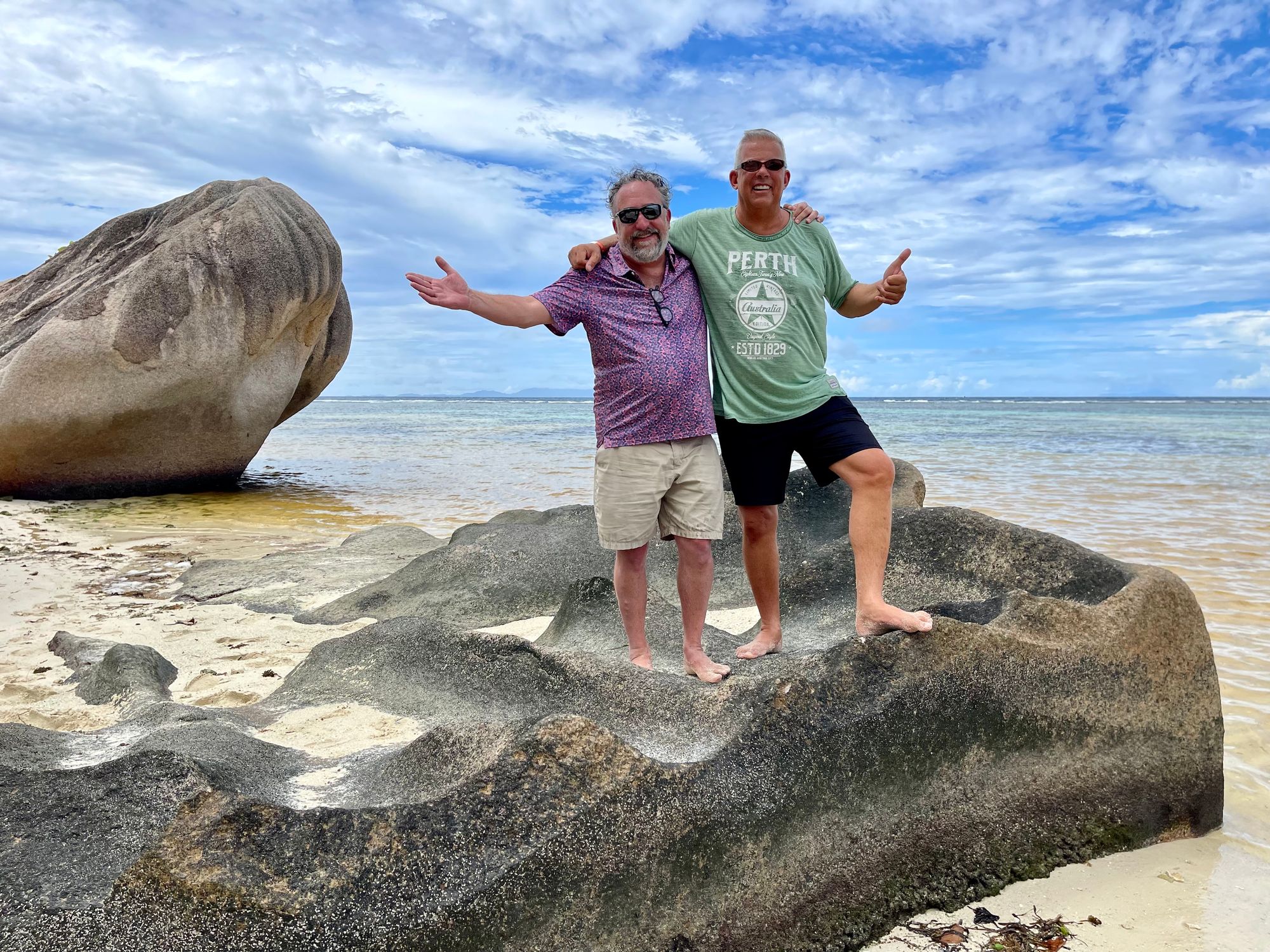 This is a very relaxing place, incredibly well run, pristine really, with a happy team led by Tim Bilfinger, a very dedicated GM, all of whom make for great times and fond memories.  Very highly recommended for a visit.
AOTB Rating: A+