Montage Kapalua Bay - Review - Three Bedroom Oceanfront Residence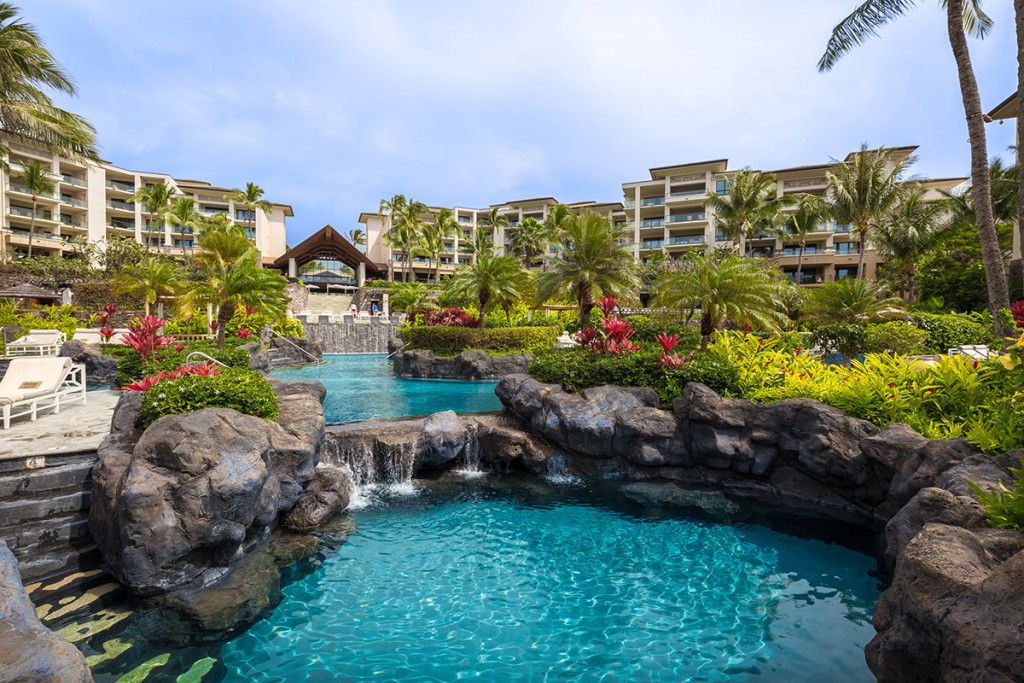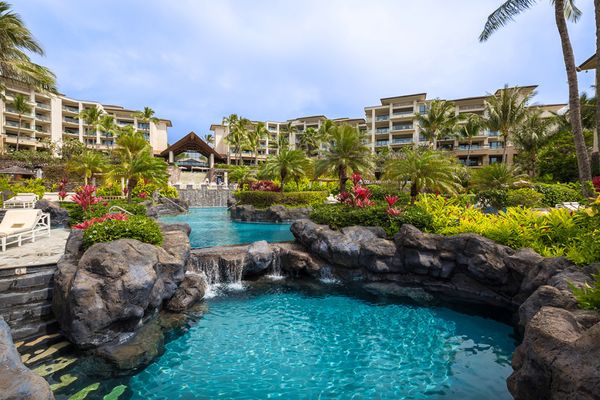 Alone on the Beach has stayed a few times at the terrific Montage in Kapalua, always over the President's Day holiday in February.  It's whale season in Maui and how pleasant it is to enjoy the nice tropical breeze in this lovely coastal enclave.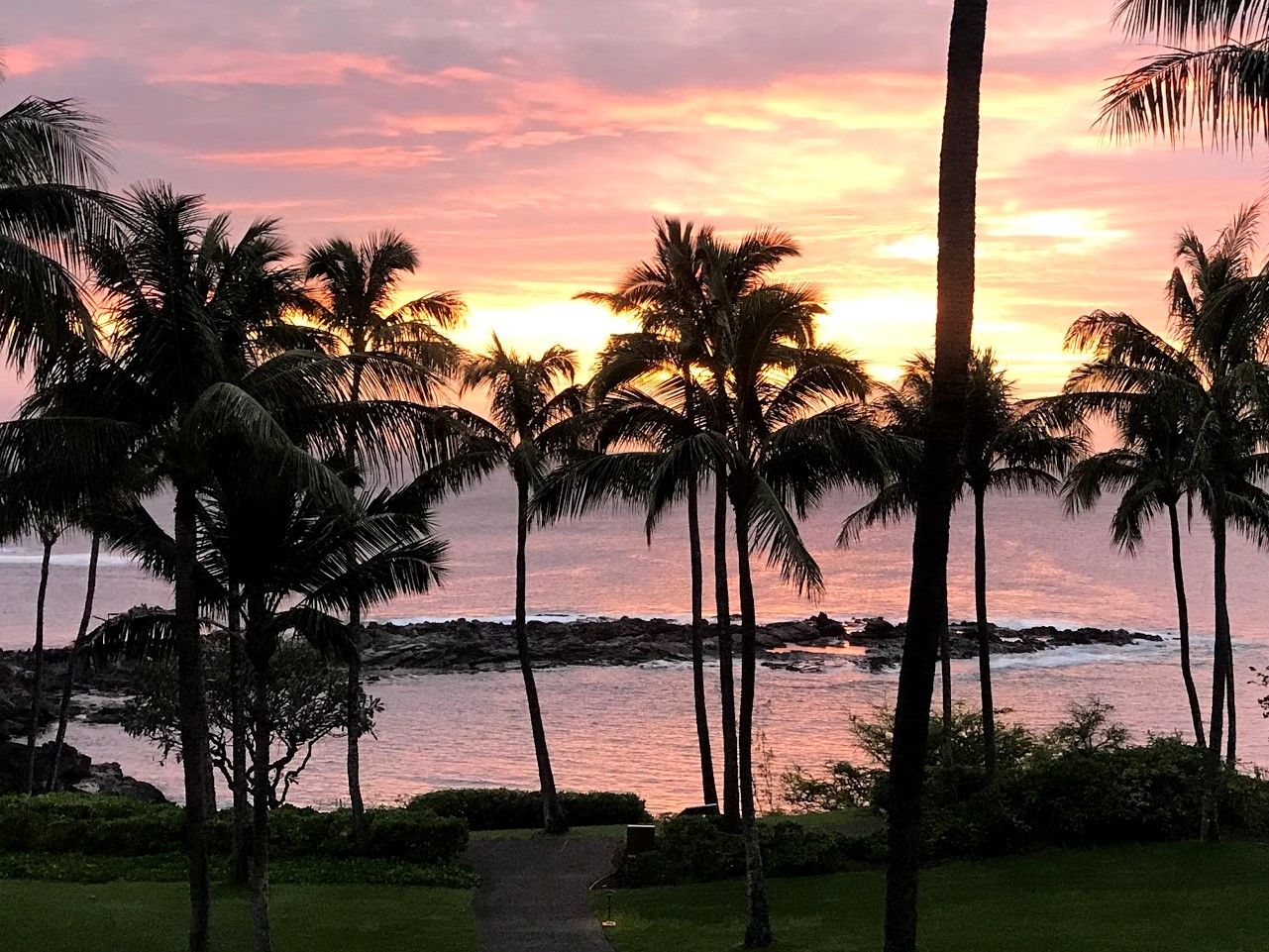 This resort is somewhat unusual in that it has year-round private residences, timeshares and then rooms and access to timeshare inventory marketed on a nightly hotel-like basis.  So there are multiple options here to choose from and its important to research whether it makes more sense on your facts to go through Montage or through a third party provider leasing out the private residences.  We have always opted for the private residences, and tended to use the services of Private Paradise Villas who have always been helpful, straight forward and reputable in their dealings with us.  By the way, AOTB are members of Inspirato.  However at this particular hotel, none of the Inspirato offerings have ocean views and all have very obstructed views.  Generally we are fans of Inspirato but this is not a property where you will likely want to stay through them if views and natural light are important to you.
Our usual digs are a three bedroom oceanfront residence, #2203.  We have found the unit clean, well stocked and the positioning in the resort can't be beat.  The balcony, almost 1,100 square feet on its own, boasts morning to evening ocean views and in the late winter a dead-on direct sunset every night.  The photo above is shot from the balcony at sunset, so surreal and stress releasing that we look forward to enjoying this time of day every day we are on property.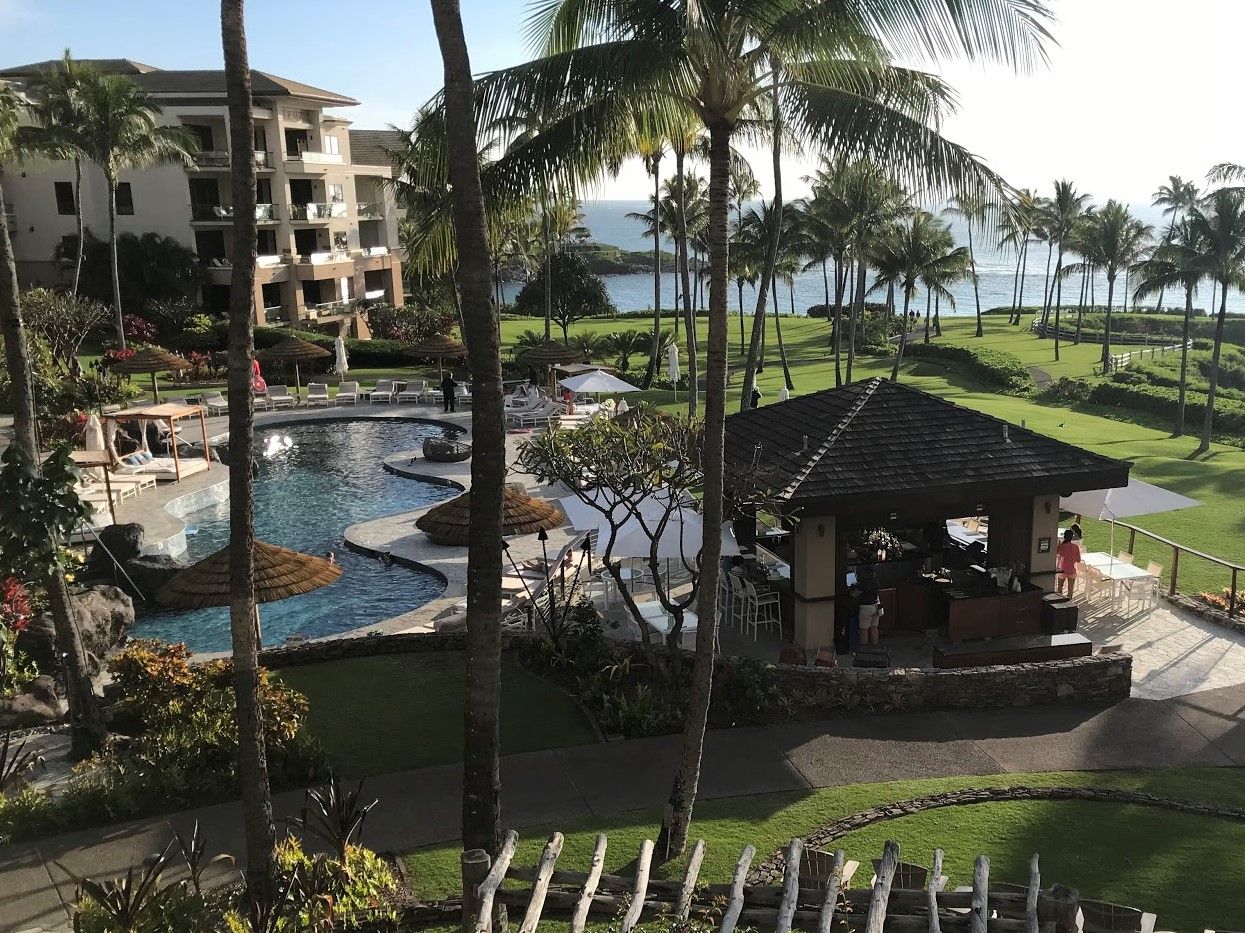 The above is also shot from the balcony and you can see the pool bar and lowest level of the resort's multi-terraced fantasy pool.  A nice aspect of this resort is that its really never crowded by the pool given the low density of the residential build-out.  It's one of those places where you just never feel crowded or needing to lay down magazines to get a piece of nice real estate.  Being Montage, the food and beverage is exceptional and in addition, Merriman's is just a short walk down the beach path sharing the same cove with the hotel.  Between the hotel's options and the proximity of Merriman's, plus the fact that the three bedroom residence has a full kitchen, we barely felt the need to leave.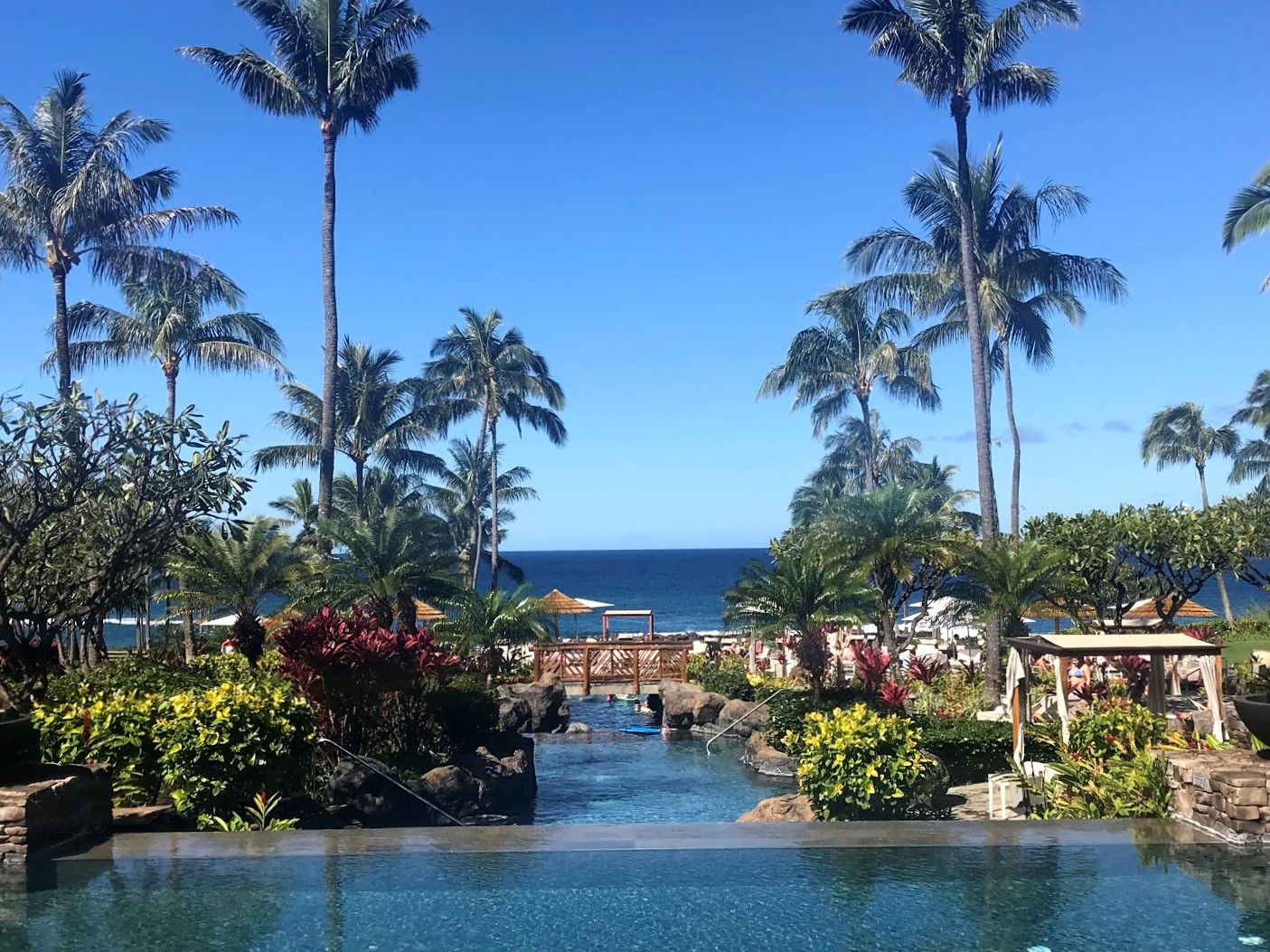 As mentioned, the pool is multi-terraced with many nooks and crannies.  There are hot tubs, bubbling underwater cooling chairs, waterfalls, coves and all sorts of places to play and explore.  We would usually start and end the day there, in mid-afternoon venturing down to the lovely, if not a little crowded at times, beach.  While in honestly we cannot give the beach the "alone on the beach" solitude award, overall the resort does not feel crowded and the snorkeling and protected swimming is lovely.  There are also very ample lawn areas and an entire second smaller pool with a bar and ping pong tables.
We would not hesitate to return to this little piece of paradise and can highly recommend it.
AOTB Rating: A-