Montage Deer Valley - Review - 2 Bedroom Vista Residence


Alone on the Beach recently spent 9 nights in a two bedroom residential "vista" residence at Montage Deer Valley.  Here is our review.  Just outside Park City, Montage is considered to be one of the two top mountain resorts in the area (the other being St. Regis).  As readers of this blog know, AOB loves Montage and we particularly love hotel villa style accommodations, so we were quite excited to give a try to Montage Deer Valley for the first time.
The property is beautiful, nestled in a canyon in the mountains and at about 8,200 feet in elevation, its high up – higher by far even than Lake Tahoe.  A little acclimation was needed so we scheduled outdoor activities, the availability and breadth of which is numerous, starting on day 3.  We took our first couple days to do light hikes, unwind by the pool and get familiar with the hotel's restaurants as well as the historic downtown in Park City.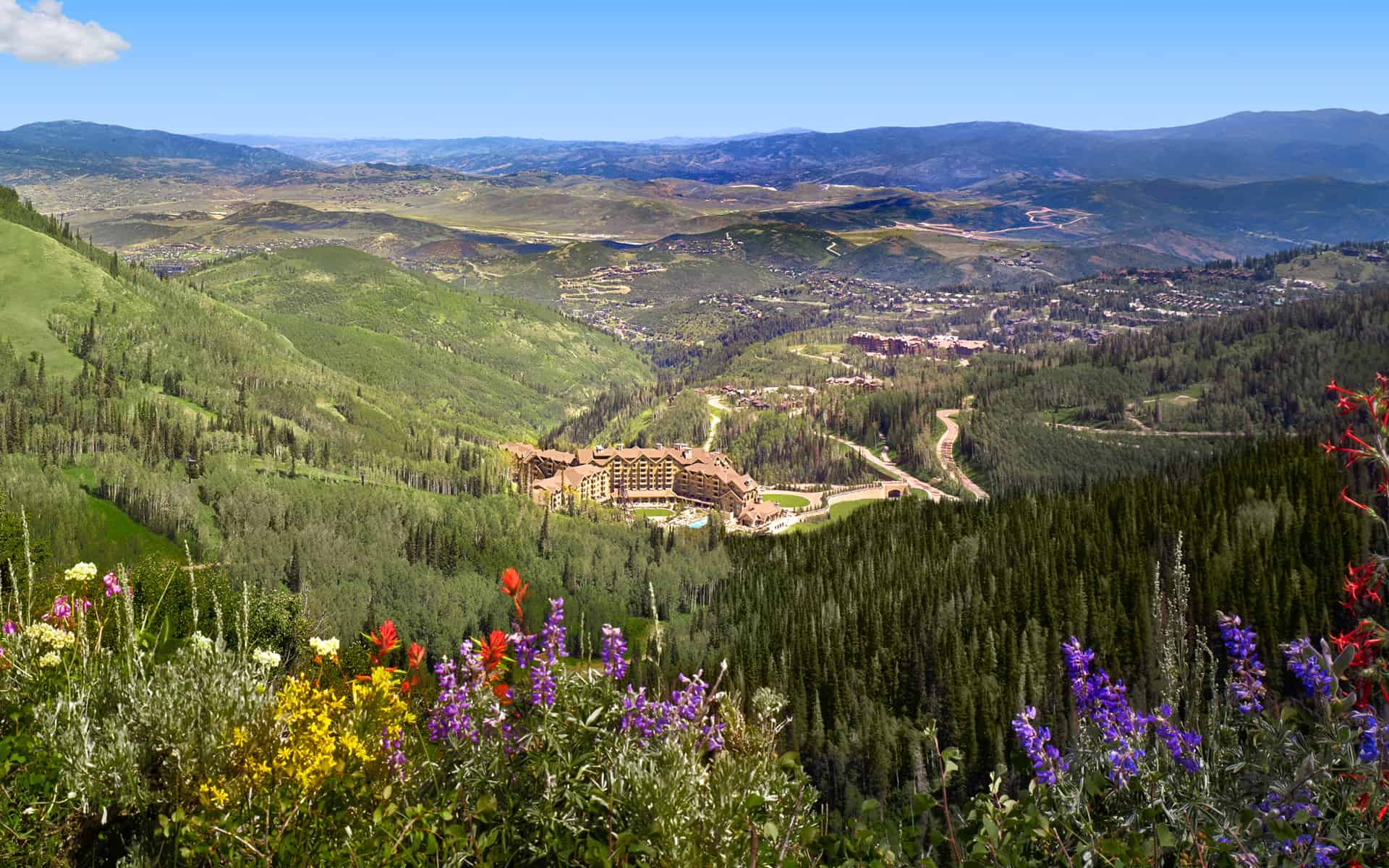 The property is one massive building – the check in agent mentioned there are over 1 million square feet of space, so it's a big property by sheer size.  Nevertheless, with so many large residences comprising the mix of accommodations it never felt very crowded at any time, other than by the pool which in the heart of summer struggles to accommodate all comers especially on weekends. The situation is not helped by the fact that a material number of the lounges are reserved for owners of the villas. There didn't seem to be many if almost any owners around when we were there (i.e., mostly these owners seem to have tendered back their properties for rental by the hotel or otherwise simply are not on property), leading to a situation where pool staff were constantly telling people "no seating" and maintaining a waitlist for chairs, when there were numerous available.  As you can imagine this results in a constant tirade of people seeking to understand why for $20,000 a week they can't have a pool chair.  Nevertheless, the staff did a decent job explaining under the tough circumstances management has dealt them, and otherwise were very helpful throughout our stay.  Other than this pool seating issue, we didn't have trouble with crowds, including for dining or so forth.
When we go to the mountains, we like to do activities and the offerings in and around Park City in the summer did not disappoint.  We managed to get in:
· A day of boating and tubing on the Jordanelle reservoir.  AOB can highly recommend the Jordanelle Rentals & Marina for quality of boats and overall helpfulness.  Whereas so often rental marinas can have boats that are on their last leg, our 27' 2021 model wakeboarding boat was almost brand new and a quick survey on the dock seemed to show that this was consistent for their overall fleet.  A tip: we went on a Monday, and experienced very light boat traffic on the lake.  The marina furthermore is in a state park and you have to wait in a line and pay $20 to get down to the dock.  We breezed through, but we heard that the weekend wait to pay to get into the park can easily exceed 30 minutes at times.  If you are staying in Park City on an extended basis, consider picking a weekday for boating the Jordanelle.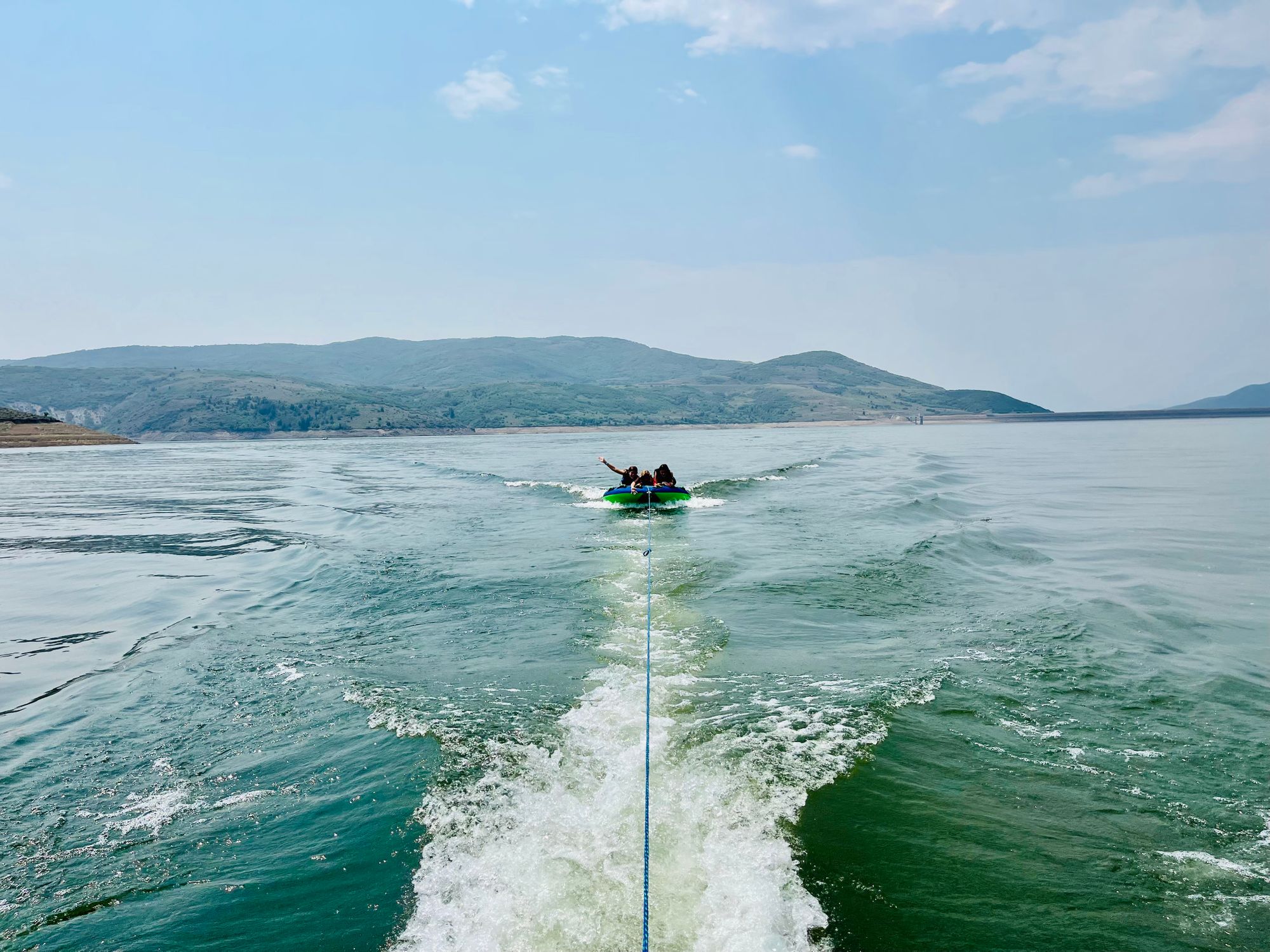 · A day of white water rafting on the Weber river through All Seasons Adventures.  We love this outfitter which the Montage recommends, and used them for several day excursions on our trip.  The service, quality of equipment and experiences we had with them were all perfect.   This is a good company.  On rafting day, we were picked up at the hotel by Chris for the 30 minute drive to the river.  The water levels are somewhat low due to the drought conditions, but our guide Liam made for a very fun 3 hour float with a little bit of class 1 and class 2 whitewater. This is not a high flow river at any time, and won't reach even class 3 on the best day. But the scenery is amazing and it was a great time.  If you have little ones, they will take 5+ so this is a good beginner river to get the children acclimated to whitewater.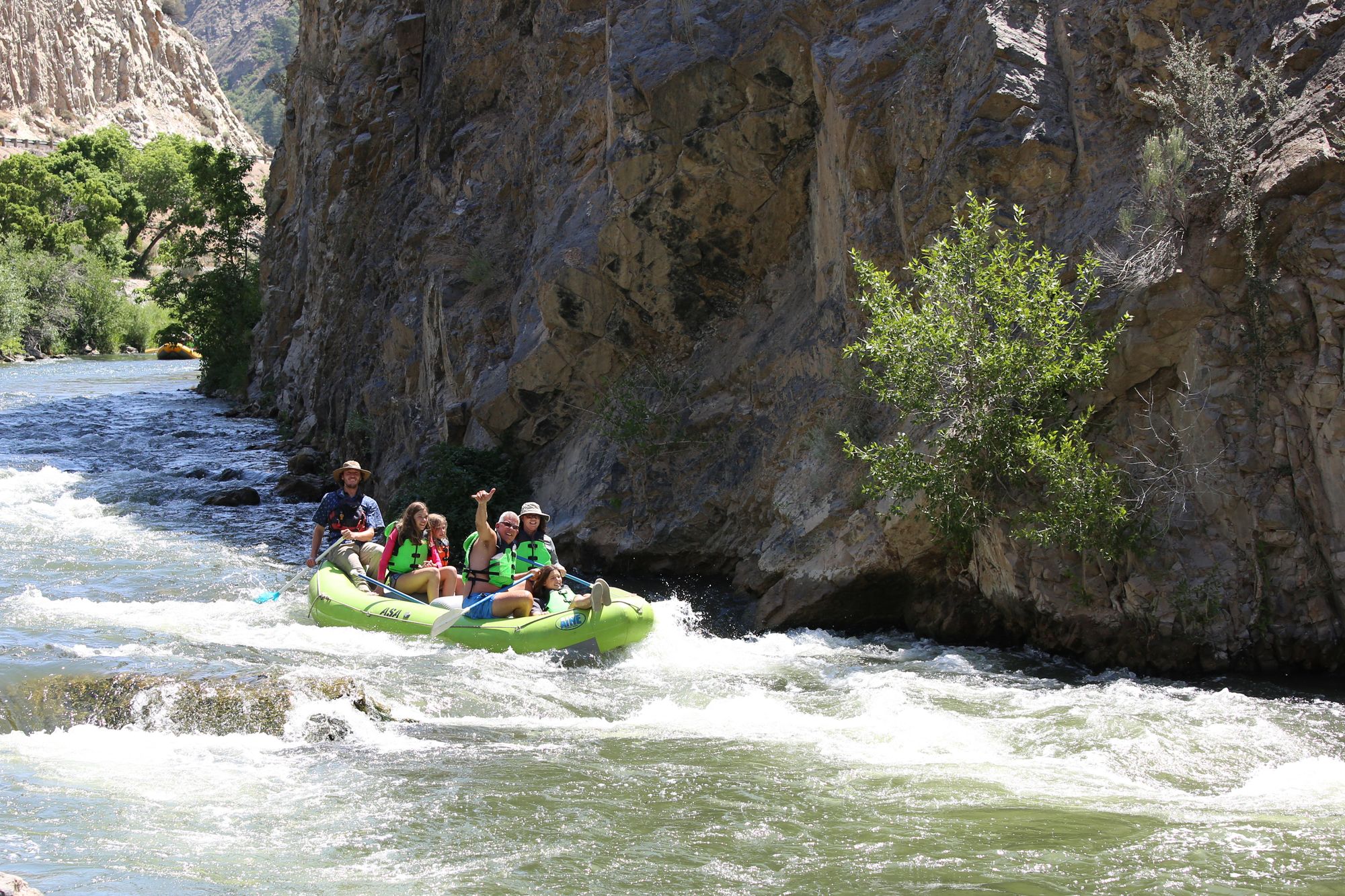 · A guided hike with All Seasons Adventures to Blood Lake.  The trailhead is a short 10 minute drive up hill from the Montage, and the 2 hour round trip hike up a gentle elevation leads to a beautiful lake surrounded by forest.  The views on the entirety of the hike, which is a round-trip affair, were outstanding. Our guide Sequoia was not only knowledgeable but really great with our kids.  The kids enjoyed jumping in the lake to cool off.  This is an easy and beautiful hike from Montage that you could do on your own or with the help of a guide if you prefer.  Allow a half day.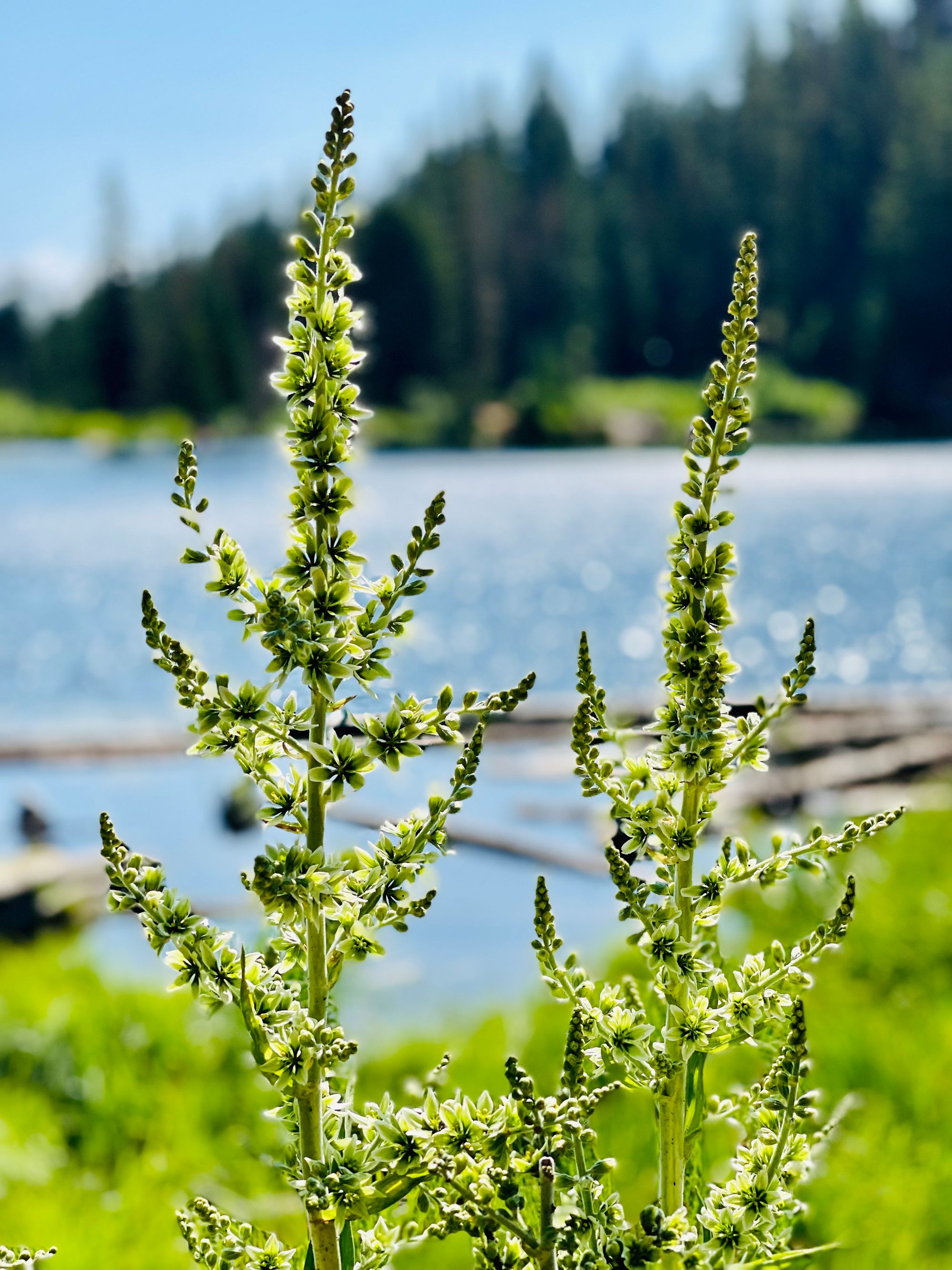 · A day of guided mountain biking with Vince of All Seasons Adventures.  Our kids are decent if not hard core bikers who tend to stick to pavement more than off road.  Vince was extremely patient and made a huge effort, with success, to teach our kids about off road biking.  The young ones started to master automatic seat height adjustment on the fly, changing the shocks on the fly and so forth.  We made it up about 1,200 feet in elevation over an hour and a half, followed by 30 minutes of downhill exhilaration.  Vince was kind enough to go ahead at times and take video and photos as we whizzed by downhill.  Another huge success with All Seasons Adventures.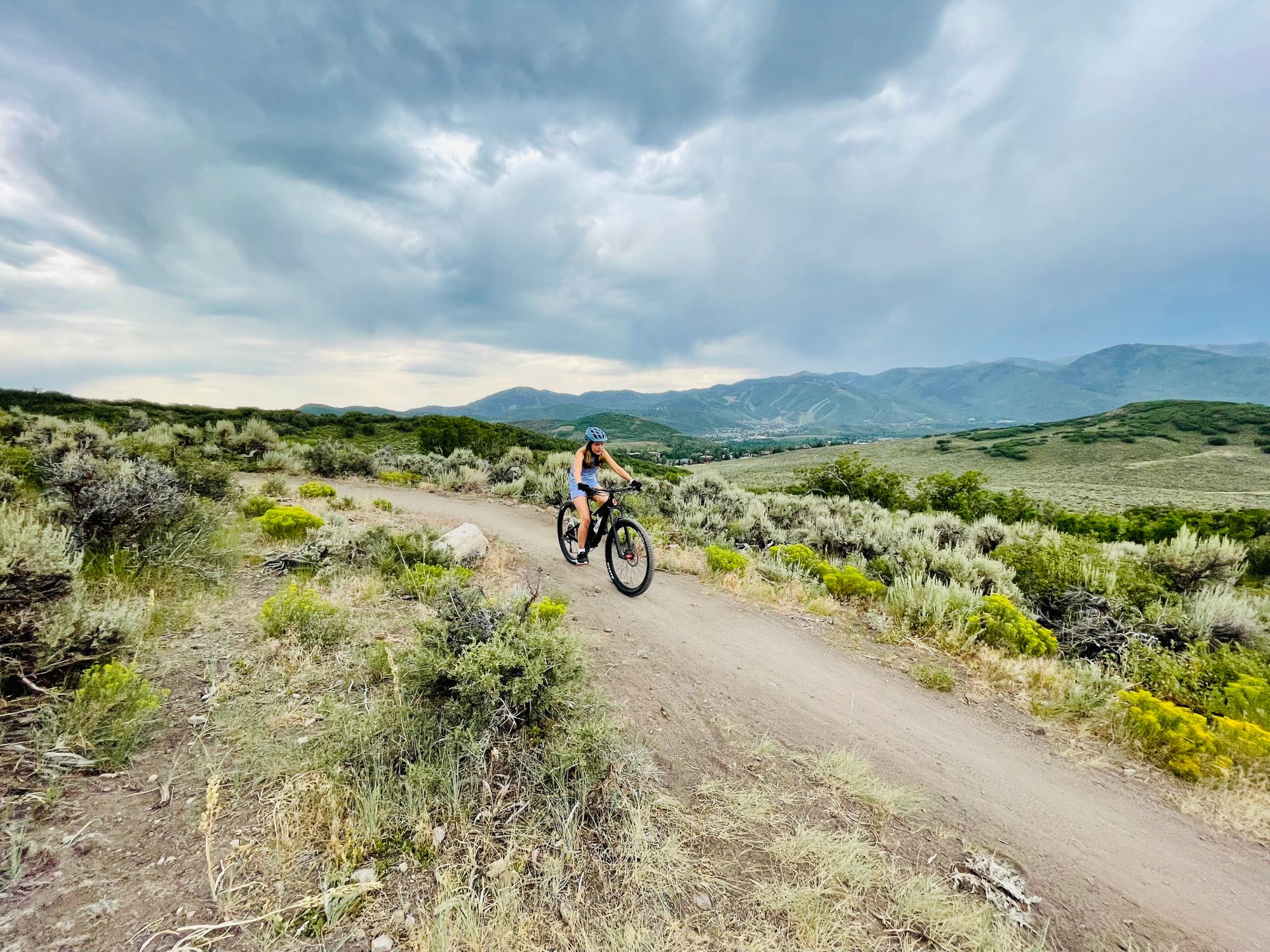 · A visit to the Olympic Park.  Get the gold pass and do it.  There are very unique experiences that you can only do here, particularly extreme tubing. This is a half day affair, and for comparison we also spent a half day at Park City Mountain Resort doing the mountain coaster and some of their other rides.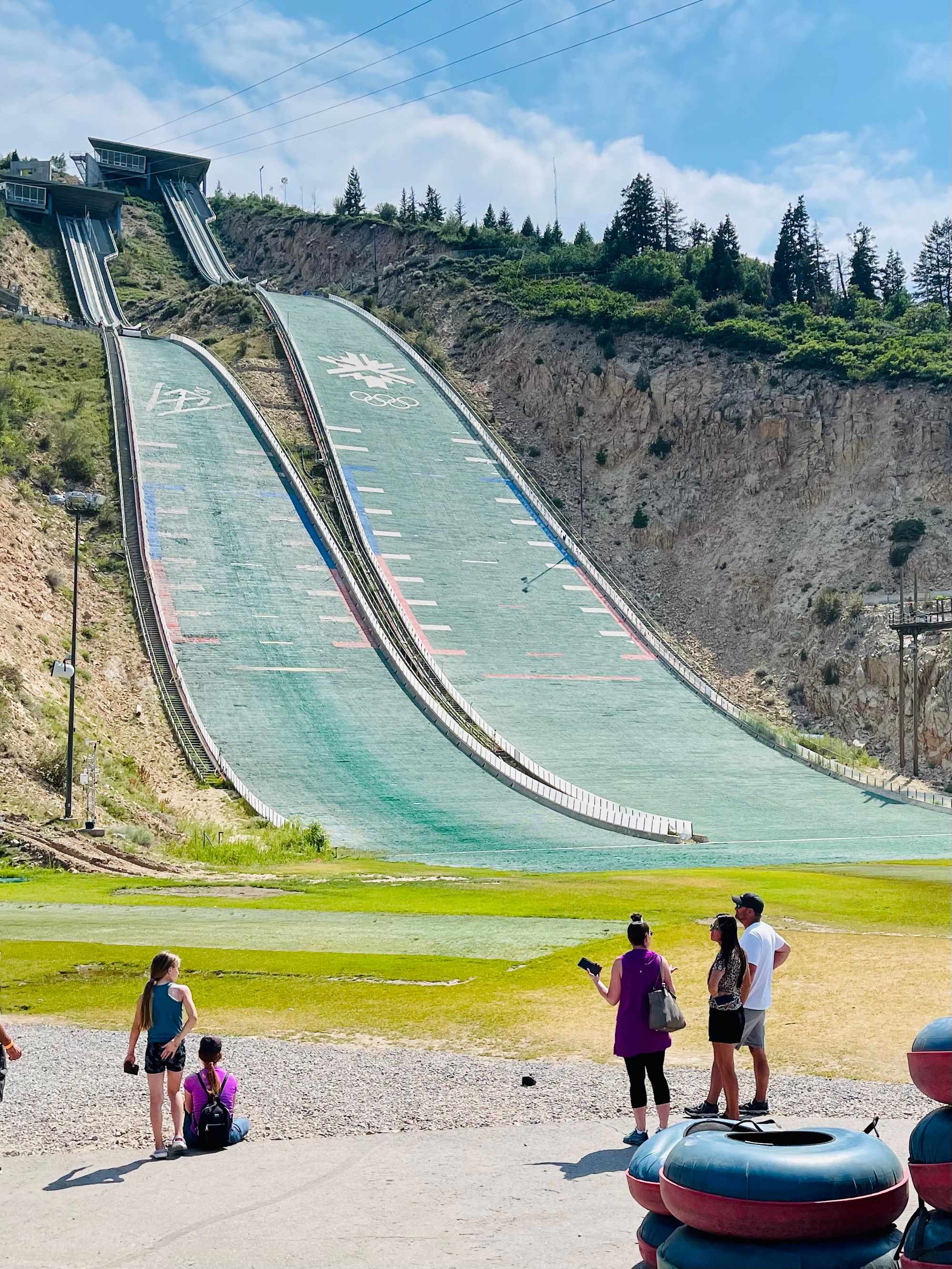 Both of these are somewhat similar, and if you have a longer stay in the area and are with kids, you may want to do both.  If we had to pick one of the two, it would be Olympic Park. While it is arguably the less well run of the two, the fact of the unique rides gives it a slight edge.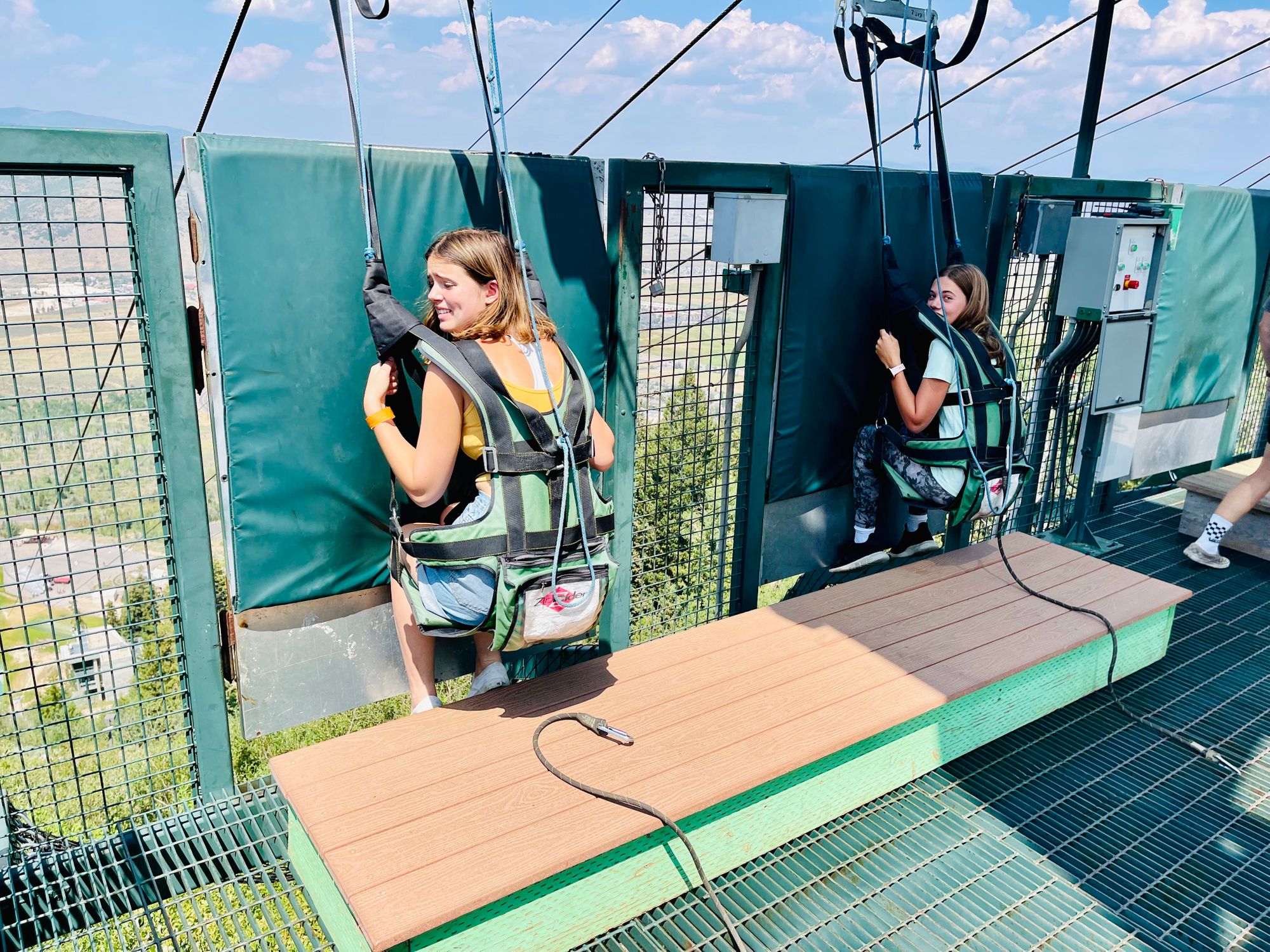 · For shorter time fillers, we also managed to visit Escape Room Park City where we almost, but did not quite, escaped on time from the Pirate Booty room (there are 3 others to try as well); and many self-guided hikes and outdoor games on and around the property.  There's frankly many more summer activities to do that a week stay would allow, including great fly fishing if that is your thing.
In between activities, we thoroughly enjoyed the expansive grounds and relaxing nature of the hotel. With such a large facility, there's a ton to do indoors and out.  In the evenings we enjoyed nightly smores on the lawn, and the games set up in the library and bar (tables of chess, checkers, and so forth).  There's a space on the lower lawn with tetherball, cornhole and a frisbee golf course.  There's short hikes right off the property to see sunset and the canyon.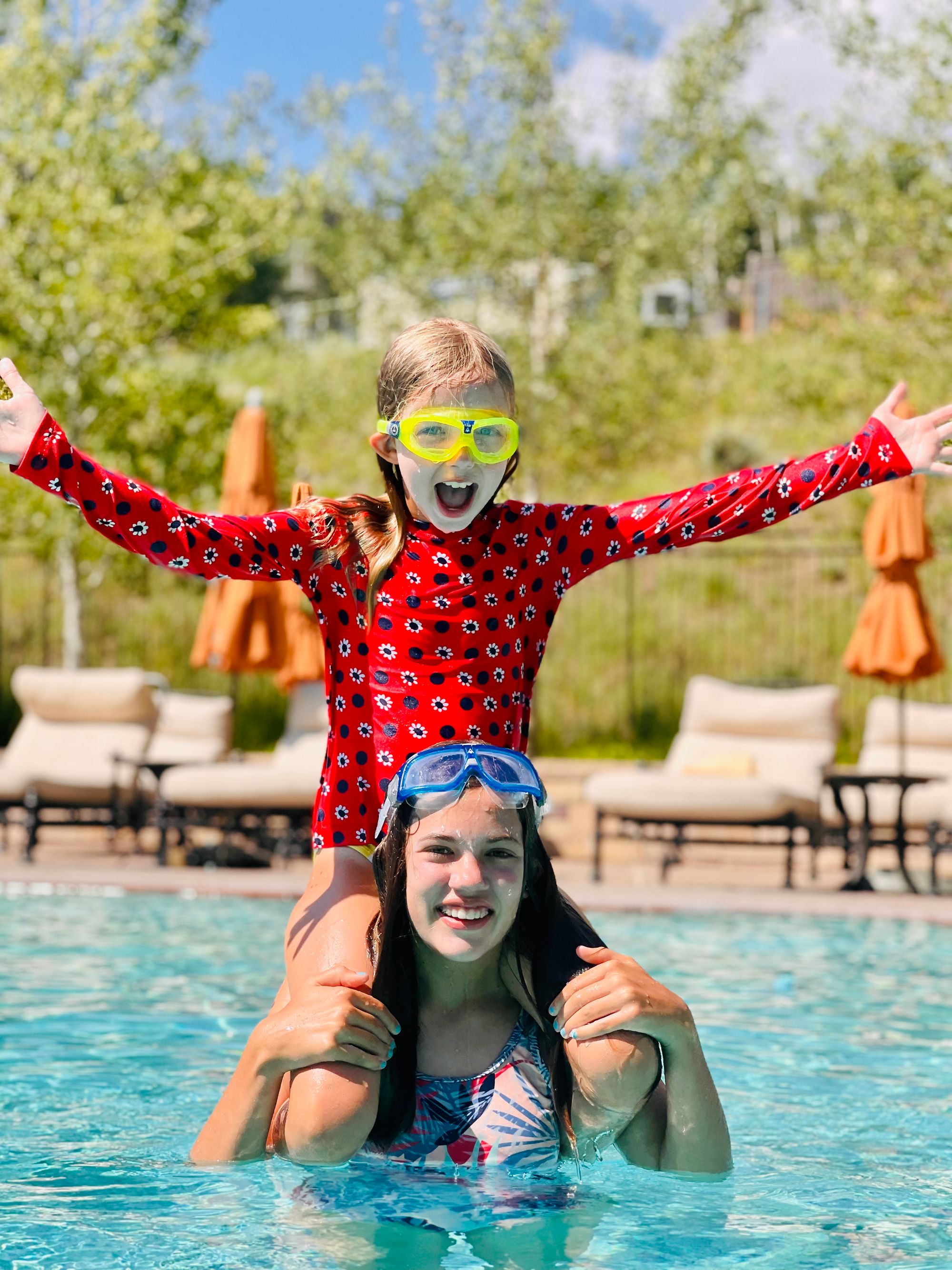 The food was a high point. The signature restaurant Apex has a great breakfast selection.  The Huevos Rancheros was some of the best we have ever had.  It's an expansive menu.  At night Apex turns into a high end steak house.  We enjoyed a few meals here working our way through the cuts of beef, bison and elk.  There's also Burgers and Bourbon which for a more casual restaurant had really quite fantastic burgers of many varieties.   The shared kitchen of the two restaurants drives the room service and pool menus as well, and the variety goes beyond burgers to some grilled items, salads and a well thought our kids menu.  Both Apex and Burgers and Bourbon have lovely outdoor seating in addition to the formal indoor dining rooms.
We haven't talked about our accommodations yet.  With so much to do outdoors, we were barely inside!  But the 2 bedroom vista residence was very comfortable for our family.  It is truly a residence with a very large living room, kitchen, lots of storage, three expansive outdoor decks, a laundry room and so forth.  The bedrooms were of substantial size and the beds were cozy.  The bathrooms and particularly the master bath with steam shower and sunken tub were ample, clean and well stocked with all the necessary amenities.  The twice daily service and constant supply of water and goodies were delivered seamlessly.  Your main choice here 1, 2 or 3 bedrooms as you need (there are also hotel rooms and suites separate from the residences concept, and intermingled throughout the property) is view: vista or peak.  The peak faces out to the myriad peaks of cascading mountains in the far distance; whereas the vista faces uphill to the much closer trees with a view out over the pool and event grounds.  Here's the thing: vista is materially more affordable, and we enjoyed the views more.  The main reason was that for parts of our summer stay, there was lingering smoke from wildfires as far away as California.  Not to the point of detracting from our activities, but for sure, impacting the view.  If we had paid more to have the peak view, we would have been looking at basically...nothing.  So we were lucky that we had views of the pool and much closer uphill forest range which were never impacted.  I'd recommend vista over peak, as I don't think the peak view is superior enough to warrant the extra fee and in any event, there are plenty of public spaces where you can enjoy the peak view if you want to.
As a last note the concierges and the staff at the in-house mountain outfitter were both quite helpful with our needs.  They are very knowledgeable about the activities, including around the suitability of this or that for kids of certain ages.  If you will have a stay here and intend to do activities, a recommendation is to reach out to them early to start planning.
The Montage Deer Valley is a solid choice for a high-end mountain resort and arguably the best in the Park City general area.  We can recommend it.