Hyatt Lake Tahoe Resort - Review - 2 Bedroom Lakeside Cottage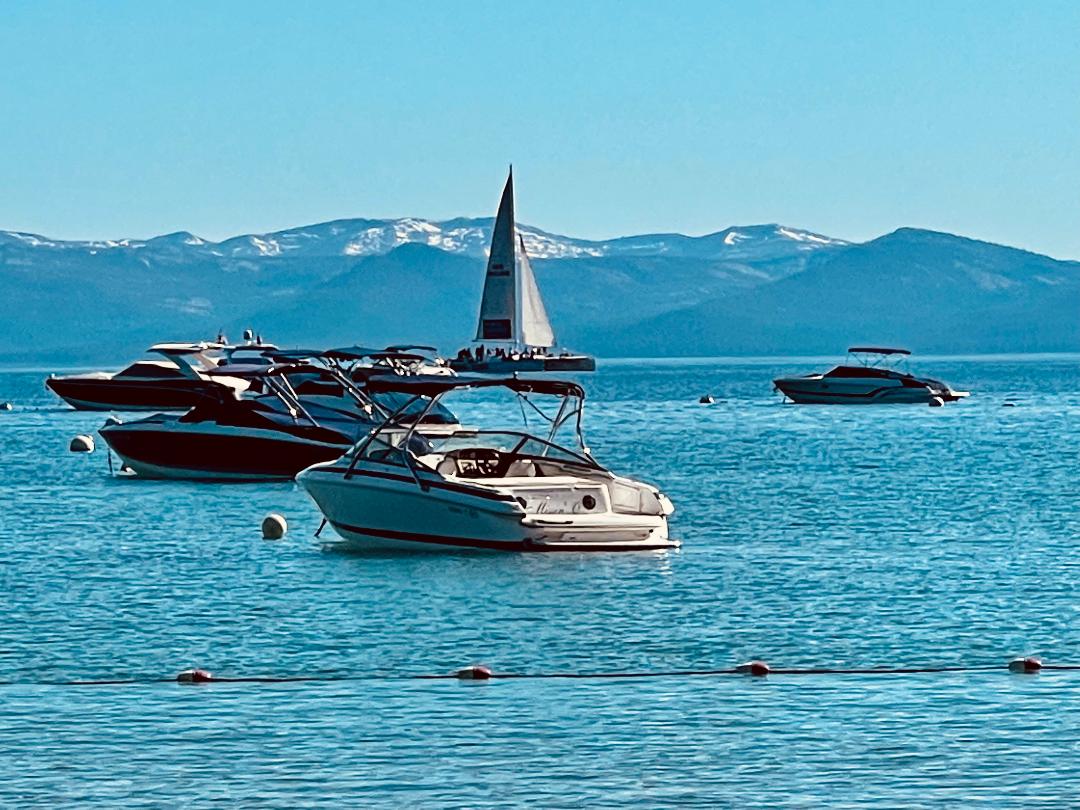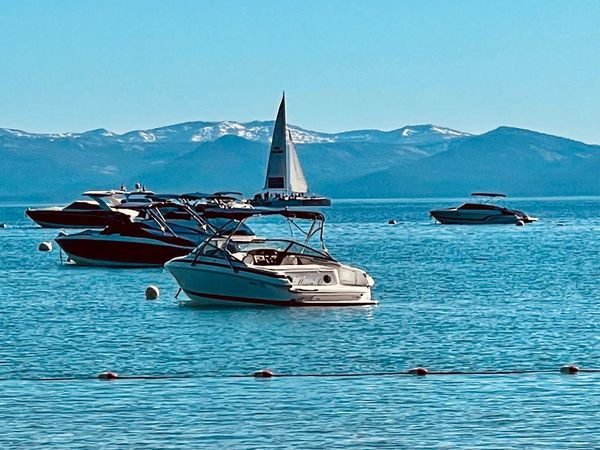 Alone on the Beach spent four nights over a summer weekend at the Hyatt Regency Lake Tahoe Resort and Spa in a 2 Bedroom Lakeside Cottage.  Here is our review.  Staying at the Hyatt is our preferred way to visit the Lake Tahoe area, and the resort, as usual, didn't miss a beat.
Since we live in the Bay Area, we go to Tahoe regularly.  It is often to stay at one or another private home of friends, and if a hotel, typically the Ritz Carlton in winter for ski-in/ski-out and the Hyatt in winter or, especially, summer.  But the Hyatt is really where our heart is at for the simple reason that they always deliver a great experience and it's as turn-key as it gets for Lake Tahoe.  For us, the Hyatt is the preferred place to stay in the Lake Tahoe area, even more special for its location, service and amenities than staying in a private home.  With so much to do in Lake Tahoe, we'd always recommend the Hyatt to friends as the #1 place to stay.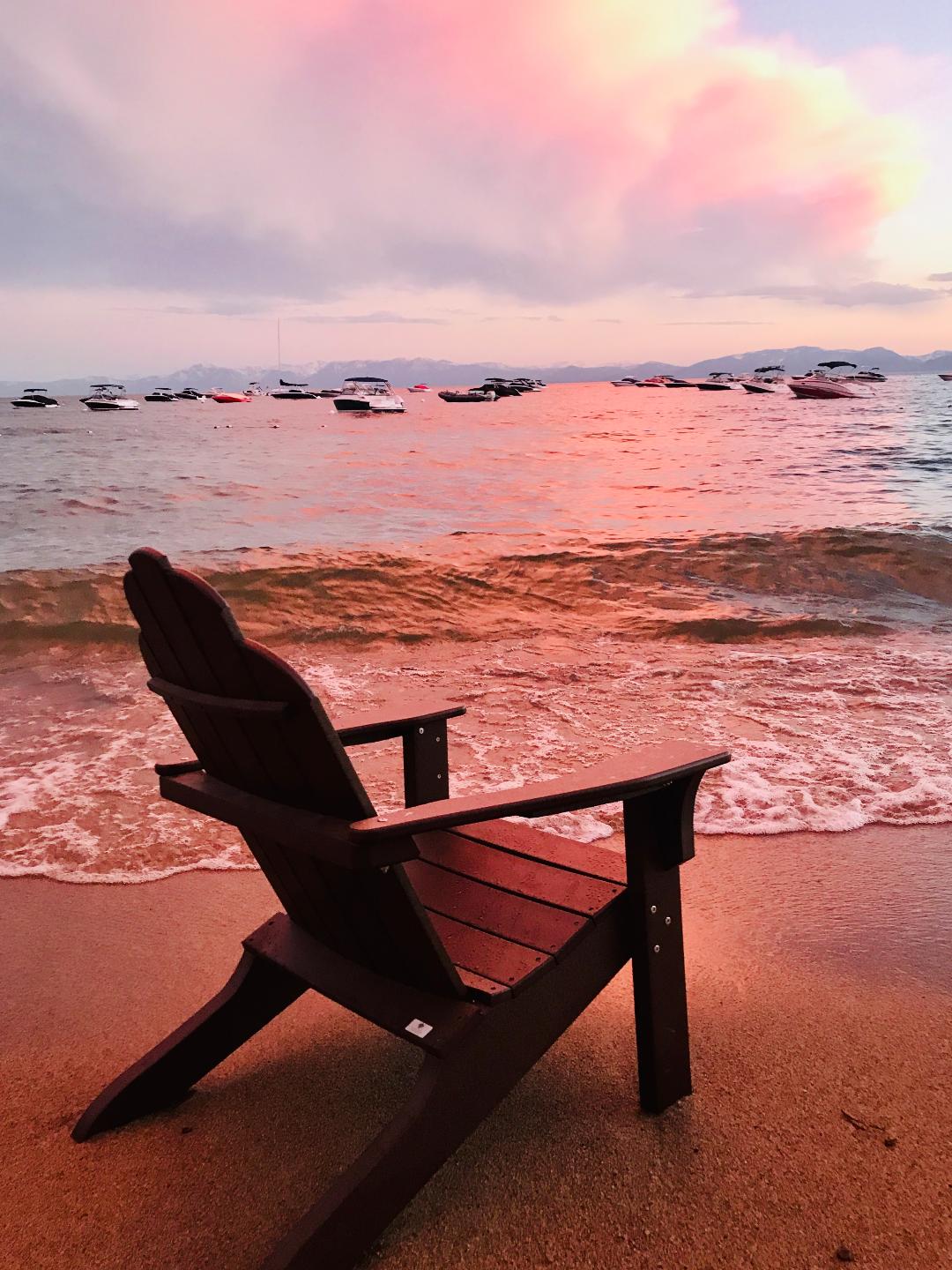 On our recent stay we managed to get in 3 days of boating straight off the Hyatt's deep water dock, tubing, parasailing, a spa visit, three (very) terrific dinners, lounging on the beach in cabanas and lots of great time with family and friends without ever hopping in a car.  As Lake Tahoe traffic can be challenging at times, and just generally for sanity, its always a lovely time at the Hyatt where you can get all of the key Lake Tahoe experiences from one very well run "base camp".
Our lodgings this time out were lakeside, in one of their two bedroom cottages across the street from the main building.  If you book one of the cottages, all of which are a stone's throw from the lake's edge and have stunning views of the water and the well manicured grounds (A+ to their gardeners, the grounds look amazing with a wide variety of flowers, bushes and trees), your choices are "upper" or "lower" as they are all 2-story structures.  The upper units arguably have incrementally better views, but we prefer the lower ones for the sake of being able to walk out to the grounds and beach.  Below was our 2 bedroom unit #166-167.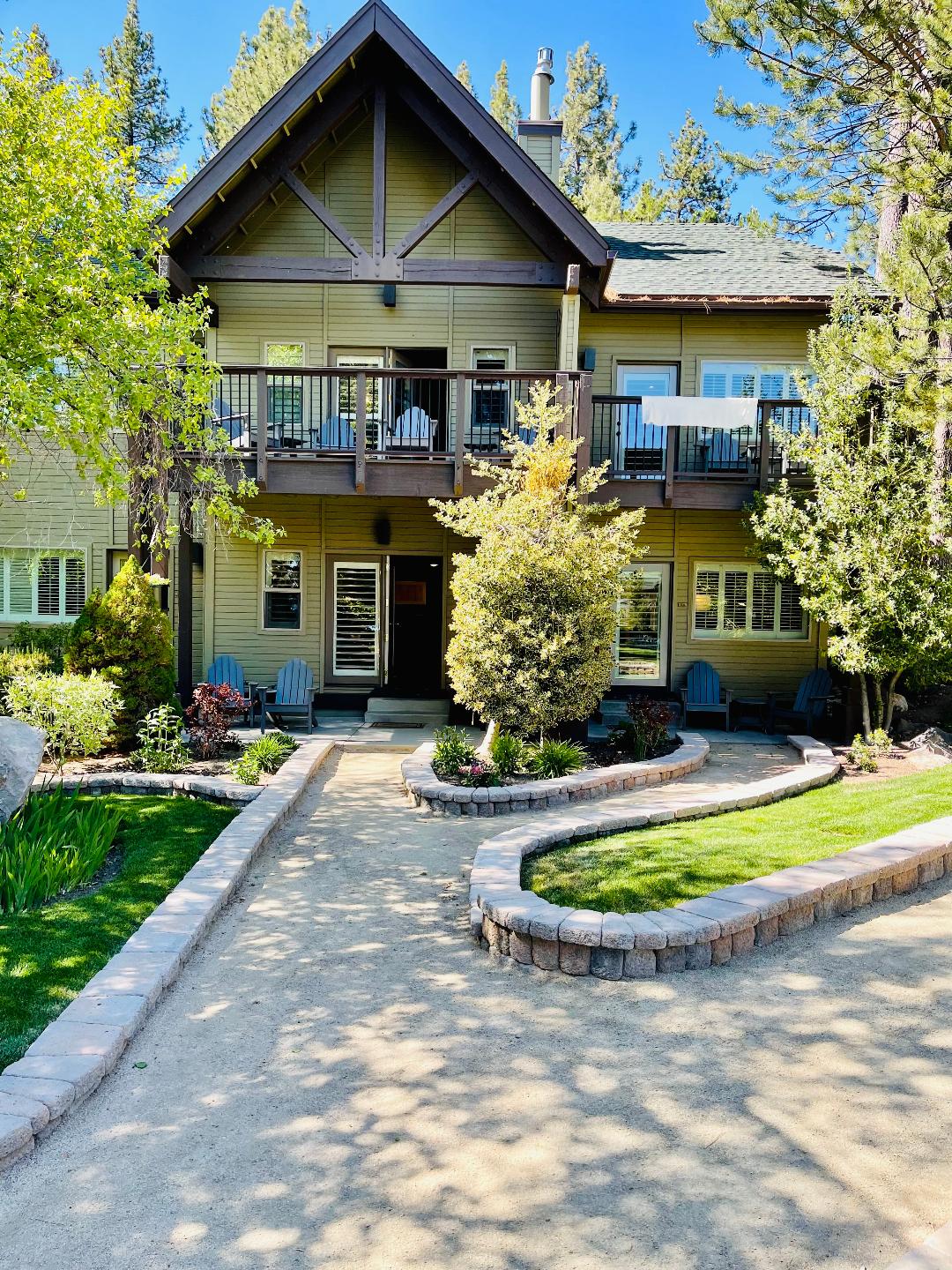 The great Hyatt service started pre-arrival with a proactive reach-out to help plan our stay.  There are a few things you'll want to book in advance, particularly on prime summer weekend dates: boat rentals especially if you want the boat all day and/or have a particular vessel type you're seeking; beach front cabanas; spa appointments; and reservations at their fine dining establishment Lone Eagle Grill.  You can leave the smaller activity reservations to arrival (we tend to book parasailing, jet skis and other more minor activities in real time to our preferences and have never had any issues).
The Hyatt team was beyond helpful with arrangements for us, especially since this trip came together a little late when they were nearing capacity.  We got our preferred boat (an 11 person Cobalt 24) for three days and were able to keep the boat the whole time such that we could leave gear on it at night which was helpful.  The dock operations are outsourced to AWS (Action Water Sports) but you barely notice as they work hand-in-glove with Hyatt and everything is delivered seamlessly.
We also asked Hyatt to pre-arrange dinners for us each night at Lone Eagle Grill, and they were helpful to make sure we got a prime time for sunset.  They went above and beyond to arrange our rooms perfectly as we had some extended family in another set of rooms at the main hotel.  Not one thing was missed - everything was perfectly delivered.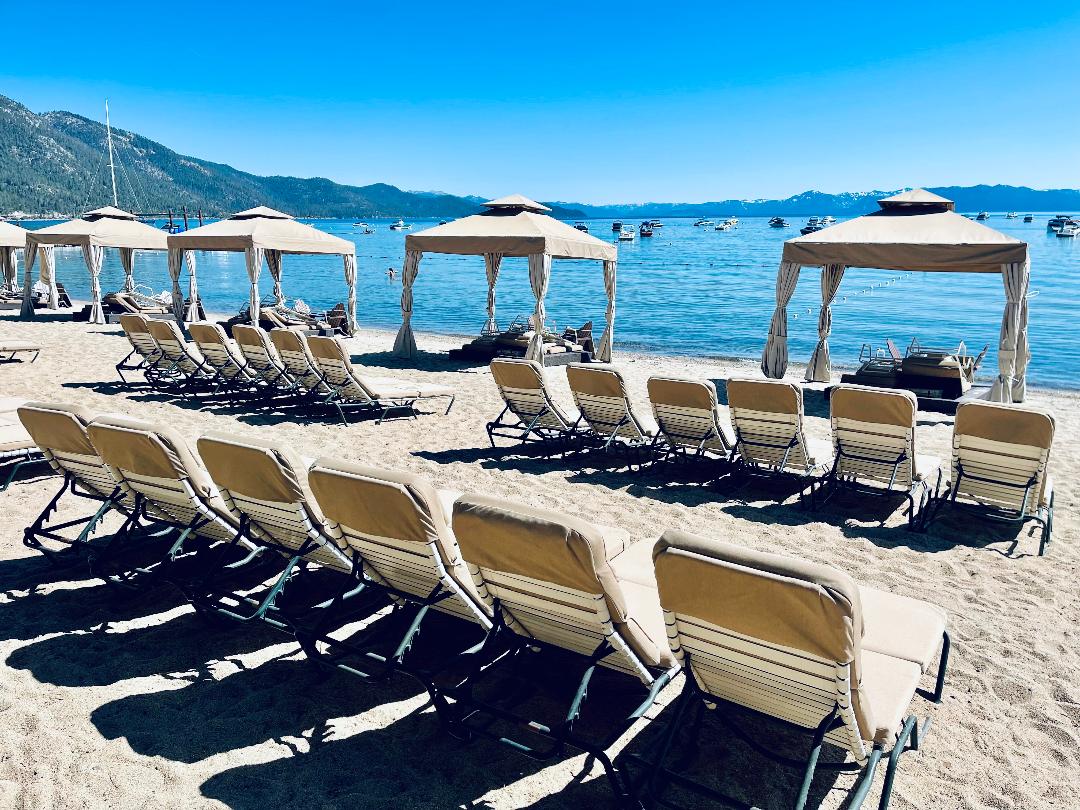 We enjoyed daily breakfast at Sierra Café on their outdoor deck, and on two of the days we intermingled boating with just plain relaxing in the beachfront cabanas.  AWS will let you take the boat on and off the dock as often as you'd like and so we were able to take many iterations of people out on the lake for preferred activities while some people would relax beachside.  Kudos to the Hyatt for making sure our cabana was close to the dock.
We highly recommend renting a boat.  Alone on the Beach are experienced ocean boaters, but AWS will accommodate people even with no or little boating experience and are very helpful to explain how everything works.  They also will come out to deep water and have a staff member jump on the boat to take you on and off the dock, so really, there's almost nothing to do other than be generally safe in open water.  You can do it!  They will gear up your boat, and not with ratty stuff - everything is very well maintained.  We opted to tube, and the tube was brand new and in great shape.  
If you are boating, and you have time, cross the lake to Emerald Bay and have a look.  Check the map and circle the several public docks (and a few private ones at restaurants) and tie up for a meal.  AWS can help you with itinerary planning.  This time we had a lunch at Sunnyside Resort, where they likewise have helpful dock hands to guide you to tie up the boat.  Delicious, easy and great views.
We also enjoyed parasailing.  The captain was as kind and helpful as possible, not to mention safe.  In past trips we have jet skied, which you will want to do as early in the day as possible for flat water.  On many summer days, by day's end the winds have increased and the boat wake is itself prominent, so you will almost always have calmer conditions in the morning.  On our summer weekend, out of three rental days, we brought the boat in by 3pm on a couple days as the waters got choppy by that time, and on the third day the water was fine until sunset.  You win some and lose some up at Lake Tahoe in the afternoons, but post-breakfast until 2pm is almost always very calm.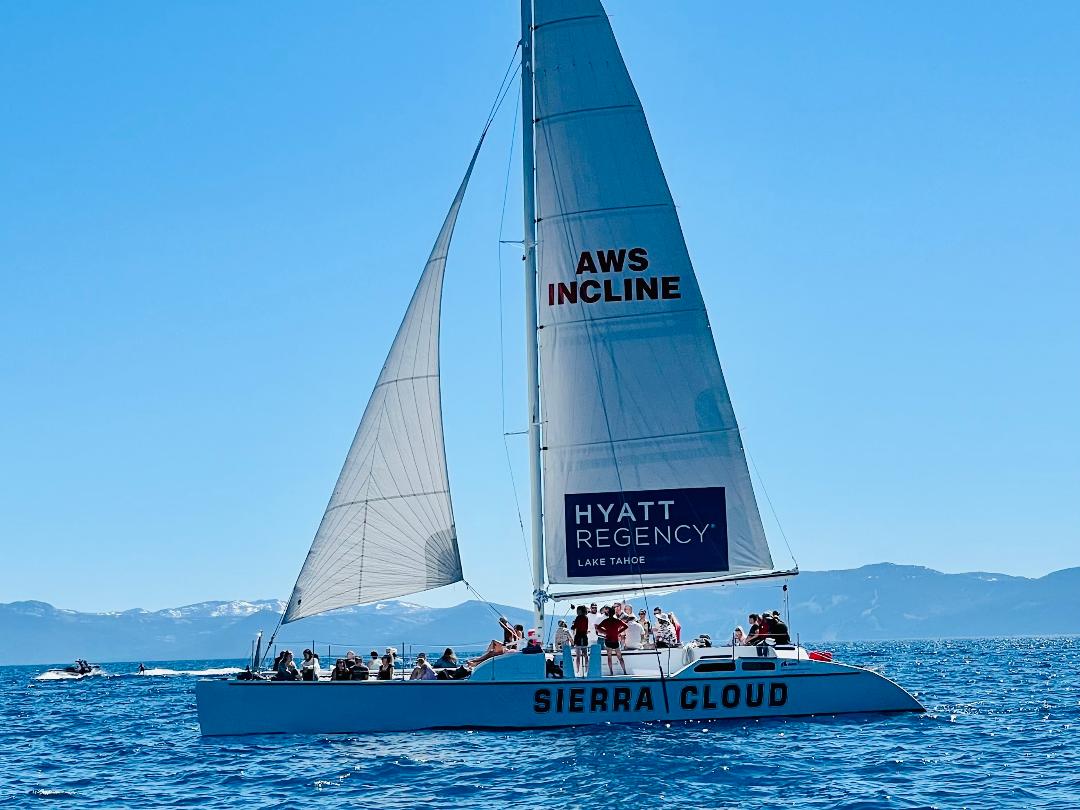 Our final shout out is to Lone Eagle Grill.  Boy, is that place fantastic.  It's reminiscent of a historic lakeside hunting lodge, and the signature items accordingly tend towards bison, elk and beef, though the fresh halibut we had one night was to die for.  This place has terrific ambiance.  Whether you'd prefer to be inside and get the full hunting lodge experience or outside on their lovely patio for sunset, you're sure to have a great meal here.  The wine list is highly impressive, including some Bay Area cult wines that have significant waiting lists.  Meanwhile the bartenders make truly bespoke craft cocktails.  The service is always great and on our recent trip, no less.
Alone on the Beach highly recommends the Hyatt Resort Lake Tahoe.  It's our #1 recommendation in the Tahoe Area year round, with a special shout out for an amazing summer vacation.  Well managed, clean and generally great in every regard.  A+.