Essential Items for Resort Vacations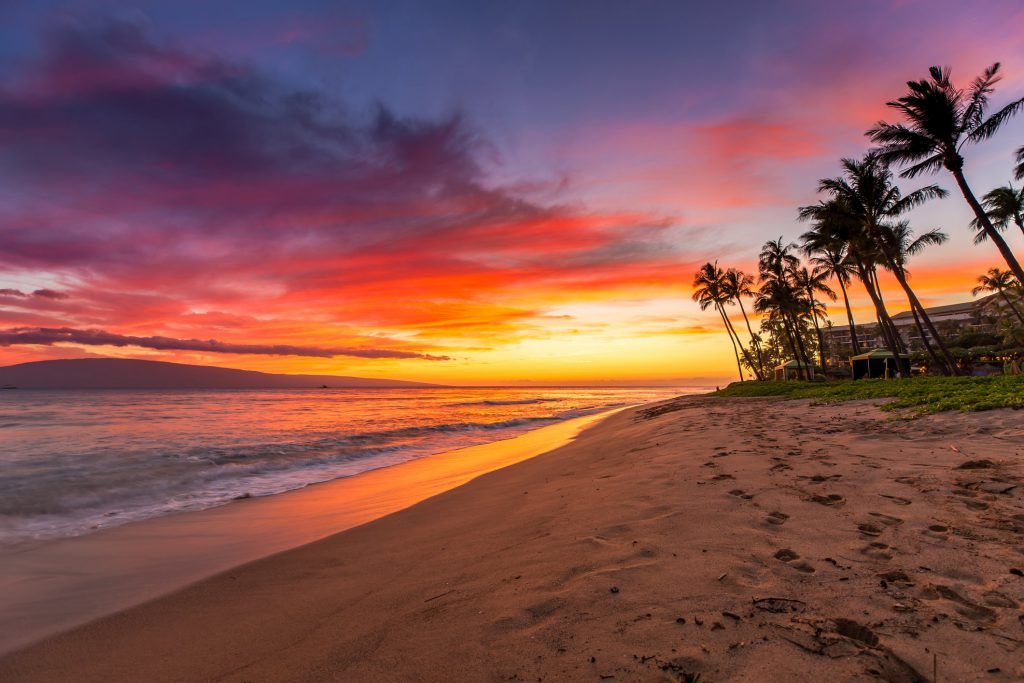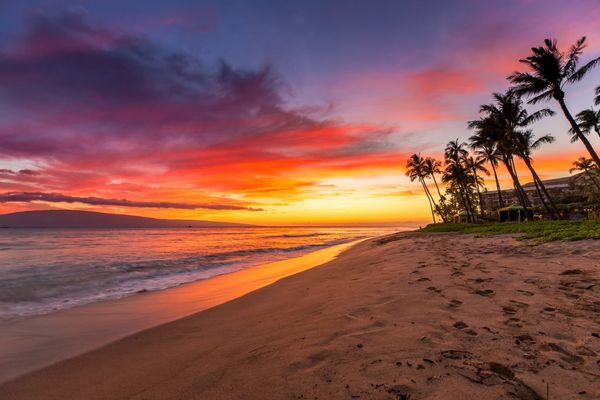 Alone on the Beach is often asked the question: what are the quintessential items you bring to make a resort vacation perfect?  We love the question, and want to share our favorites with you.  We usually have a special suitcase that we modify slightly depending on the destination but that carries our essential stay-enhancing stuff.  Here's what you are most likely to find in there.
Kelsyus Floating Chair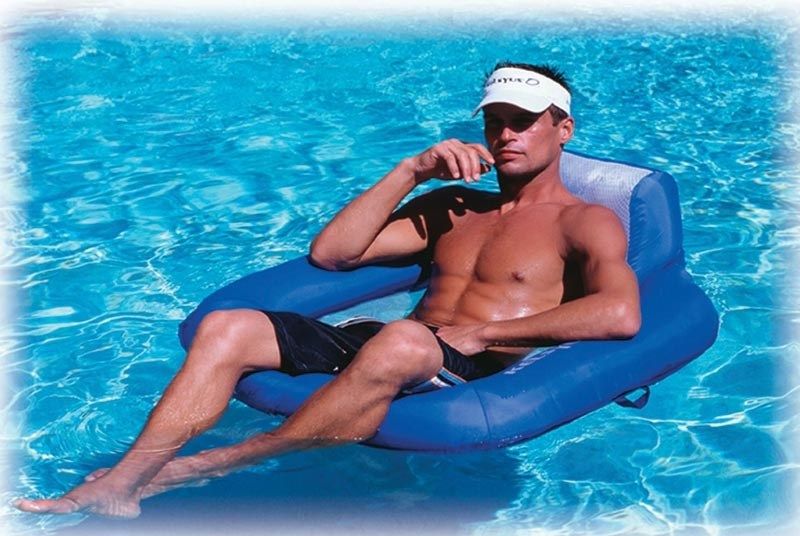 The Kelsyus Floating Chair is our #1 top recommendation to take to a resort and we usually carry 2 or 3 on vacation.  It is extremely comfortable, packs down nicely and is highly versatile.  Yes, it can be used as a pool float, but likewise its a perfect river float and our very favorite use is ocean use.  Whether in Wailea or Mexico, even with a break of up to 5-8 feet, if you are comfortable to swim out over the break and float beyond, this thing can totally take it (and can't tell you how much fun we have riding it in the break like a boogie board, its hilarious fun to play the 'see if I can ride in without getting flipped' game).  
Every time we bring these somewhere, and particularly to the ocean, they draw lots of attention.  We are always getting asked where to get them and on multi-day Hawaii vacations, sometimes we see other guests taking our advice to have Amazon Prime them right to the resort (even possible in Hawaii, as we found out when luggage has been poorly packed or lost!).
These things take a beating and keep chugging, they can last many vacations and are highly affordable.  I dare you to find any bigger bang for your buck on a pool, river or beach resort vacation than these Kelsyus chairs.  Alone on the Beach is so wedded to them (and so neurotic) that in fear of them being discontinued, we keep a back stock at home!  Highly recommended.
Urbanears Ralis Portable Bluetooth Speaker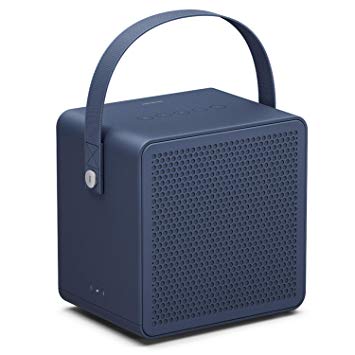 Next up is this little monster the Urbanears Ralis, which is our top choice for resort vacation sound.  Its a little fairly compact square that easily fits in any luggage.  It holds a 20 hour run time charge and you can also plug your phone into it if need be.  Through Bluetooth, you can then stream whatever from about 30-35 feet per Alone on the Beach's testing.
The key here is the sound.  It's darn good.  We have to say, its hard to see how such a little thing can make such a big sound, bit that it does.  This little speaker has a bit of positive folklore behind it in the audiophile community in the category of portable Bluetooth speakers, and in our experience its all true and then some.  It blows away similar offerings by JBL, Bose and so forth.  Though for situations where you can really rock out, see our suggestion directly below.  In the small category though, look no further.
Bose S1 Pro Portable Bluetooth Speaker System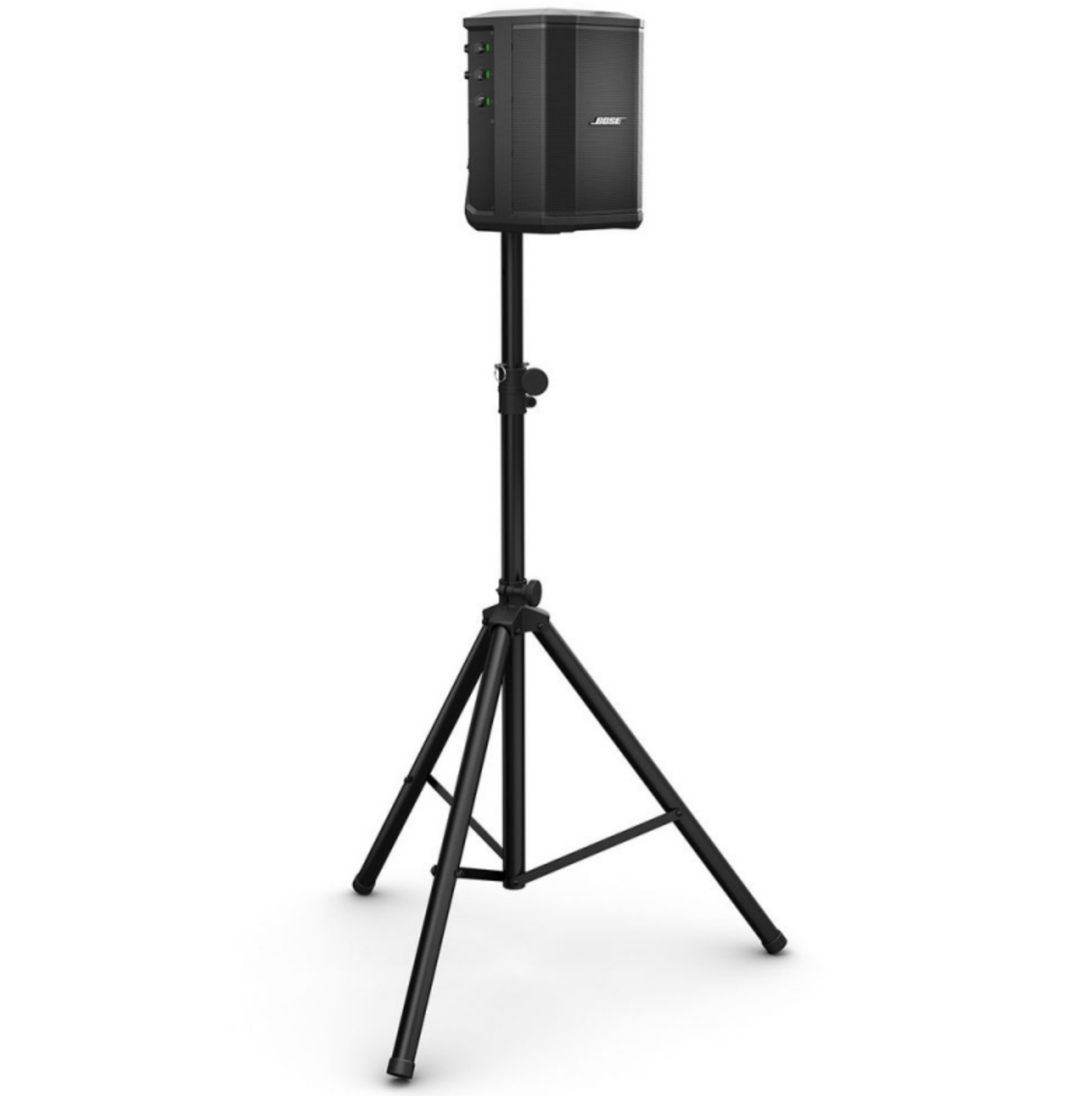 Where you can get loud, please serious consider one, or two which can operate as a stereo pair, of these most excellent concert quality Bose Bluetooth speakers that are also battery powered and can thus go fully off grid.  (The link above takes you to the speaker which comes with the battery built-in; the tripod stand can be purchase separately.)
Alone at the Beach has a pair, and they are life changing.  We tend to opt to bring these when we are going on a villa vacation, out on the powerboat or somewhere we can really get loud.  In that situation, you just can't beat these.  They blow people away, frankly.  The charge goes 10-12 hours depending on how much volume you funnel into them.  If you want to do a stereo pair, its as simple as downloading the Bose Connect app and using that to pair them.  Either as a stereo pair or individually without the app, just stream music right into them.  The Bluetooth worked up to about 28 feet by Alone at the Beach's testing.  If you take them camping or somewhere really off the grid, you can hook up a portable solar panel setup to recharge each morning.  It takes about 2-3 hours to do that, in sunlight.
Note, these really are not for hotel use.  These need the benefit of being able to get rowdy to be effective.  Where you have that sort of situation and want to host a good party, these little guys are your best choice.  We have a special suitcase that carries a pair of these and two stands, and two important notes: first, that whole thing with the suitcase is 48 pounds so no extra baggage fees; and second, the batteries are internationally acceptable as airplane check baggage (we've had ours on Singapore Air, British Airways, Alitalia and a number of U.S. carriers as checked baggage, zero issues).