Andaz Maui - Review - 4 Bedroom Villa "Nalu" and 3 Bedroom Villa "Maluhia"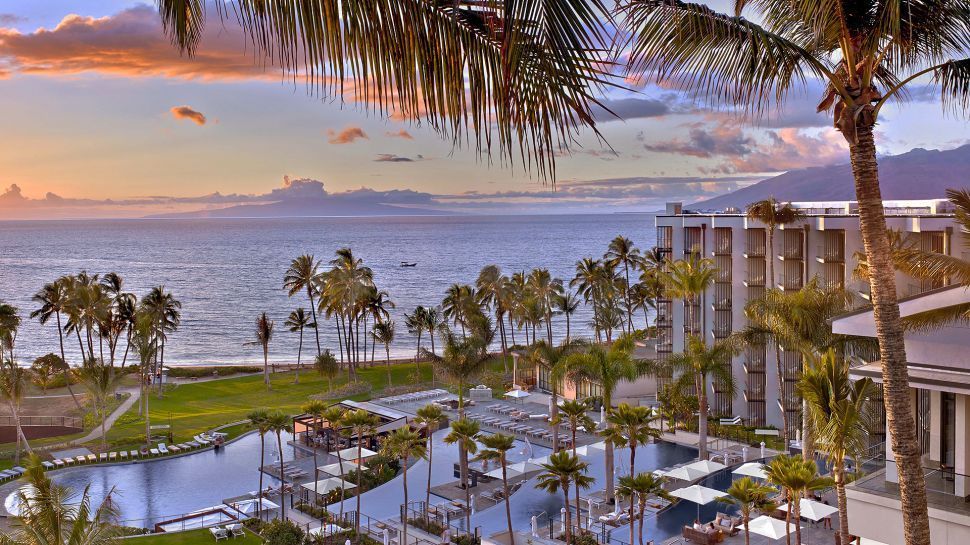 Alone on the Beach recently spent 12 nights at the Andaz Maui in Wailea in villa "Maluhia", a 3-bedroom garden villa with partial ocean views, our second stay in that villa in the past few years.  We have also enjoyed several recent stays in villa "Nalu", a 4-bedroom oceanfront villa.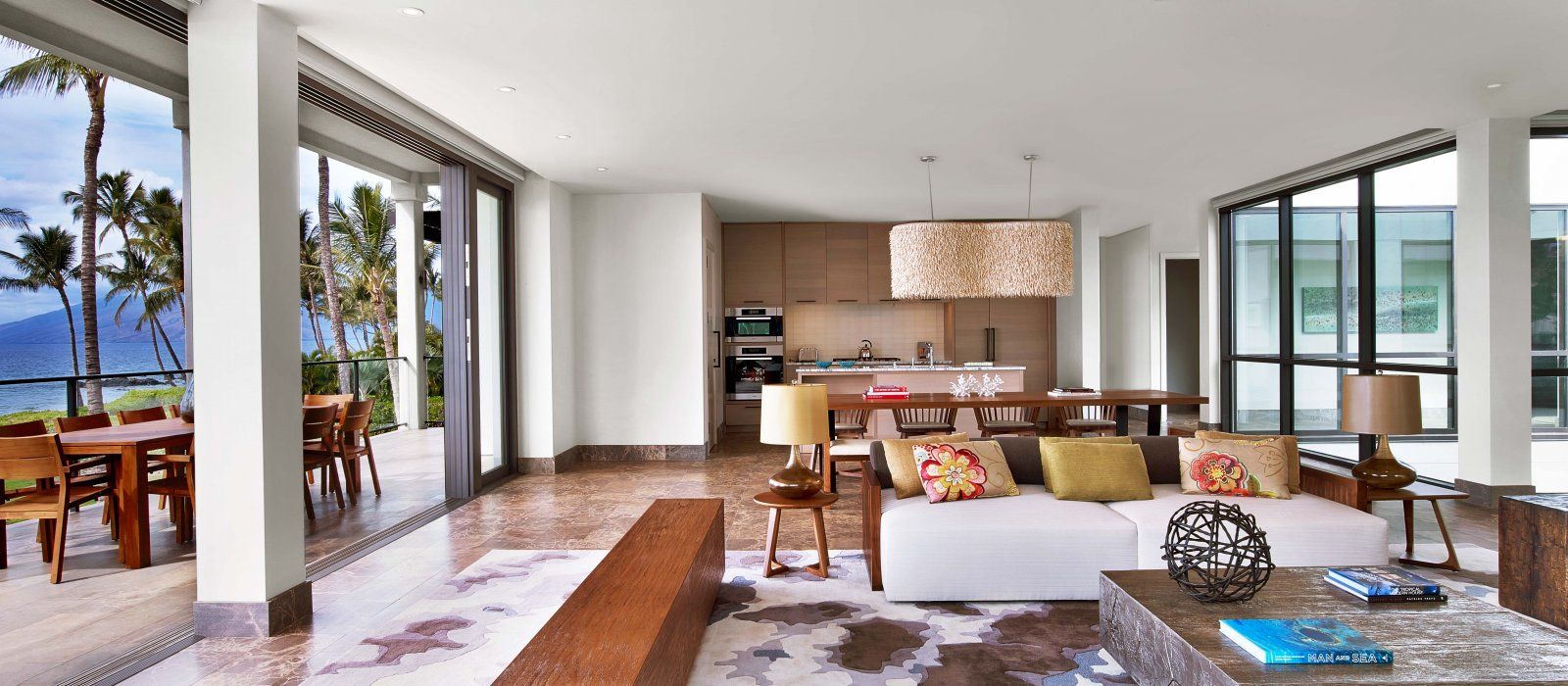 The villas at Andaz Maui are both privately owned and hotel-owned, and some of the hotel-owned villas are under long-term leases to outside providers.  This creates quite a few ways to approach a villa stay at this property.  Both Maluhia and Nalu are sold exclusively through Inspirato. Once you have paid the significant initiation fees as well as the annual dues to Inspirato, it is a bit of a "no brainer" to book into Andaz Maui through Inspirato as the prices per night are materially lower than through the hotel or other channels. Effectively, your dues are subsidizing that which is exactly Inspirato's model.  However for one-off stays, you may be better off booking through Andaz (i.e., Hyatt) directly, or through some other third-party provider.
The property is especially lovely and on Alone at the Beach's very short list of best places to stay in all of Hawaii.  We have stayed here since essentially opening night some years ago, in many of the suites and villas, numerous times – and we keep coming back.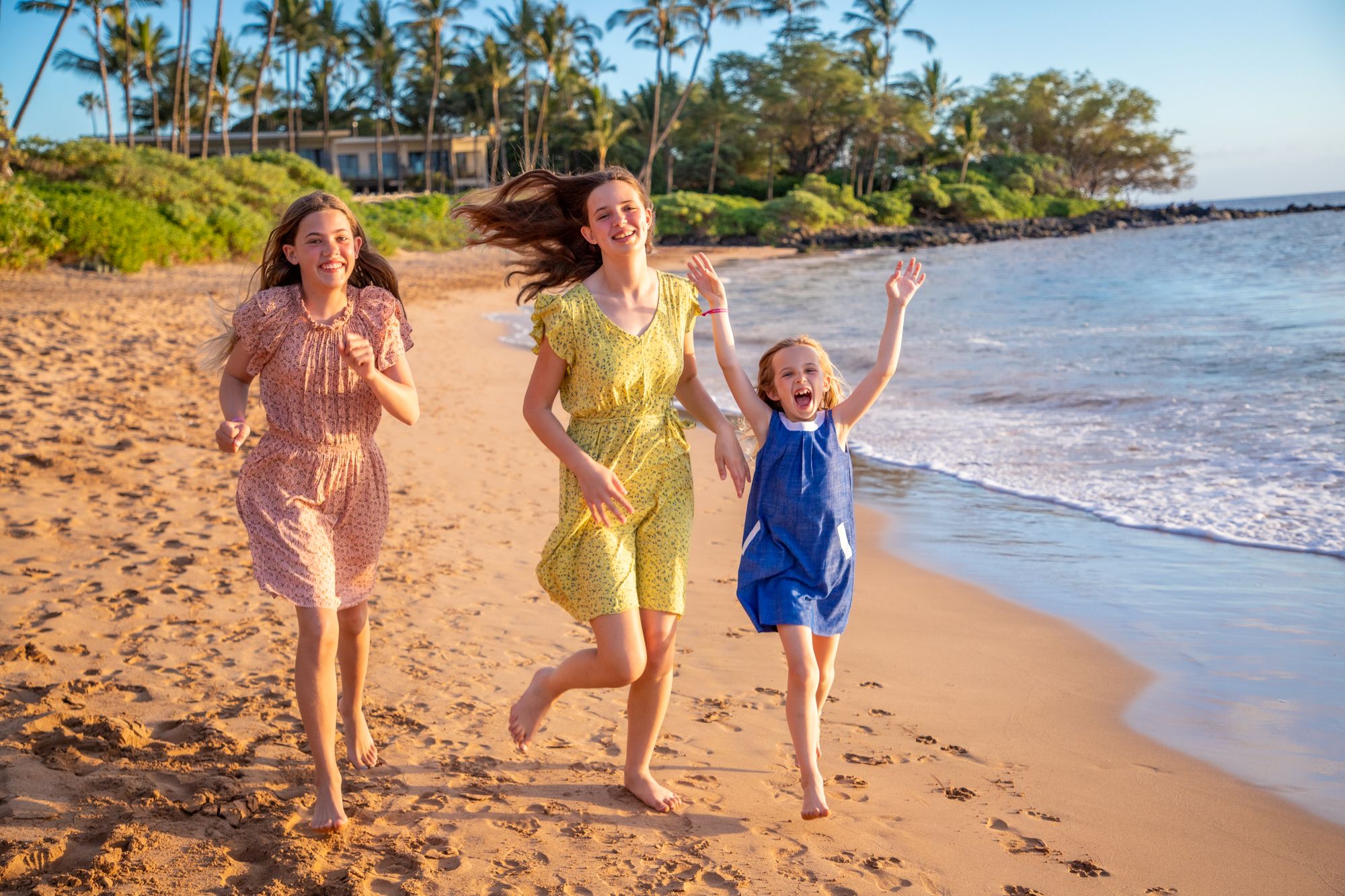 While Andaz Maui excels in many ways, one thing in particular that outflanks almost every other property in Hawaii is the food.  The two main outlets here are Ka'ana Kitchen (hotel owned and operated; Hawaiian farm-to-table) and Morimoto (not hotel owned but on property and seamless; sushi and innovative Japanese).  Let's dispense with Morimoto first.  In the great showdown for best sushi as between Morimoto and Nobu (Four Seasons Lanai), and while both are pretty darn excellent, we give the nod to Morimoto. Both the quality and presentation of the sashimi, as well as the selection and innovative nature of the cooked items, would lend in our view to a "win" for Morimoto.  In fact chain-wide (we love the Napa location etc.) Morimoto is without exception excellent and very consistent, whereas Nobu is quite variable (Lanai is quite good, we found the same in Hong Kong, but Palo Alto is regularly not great for example).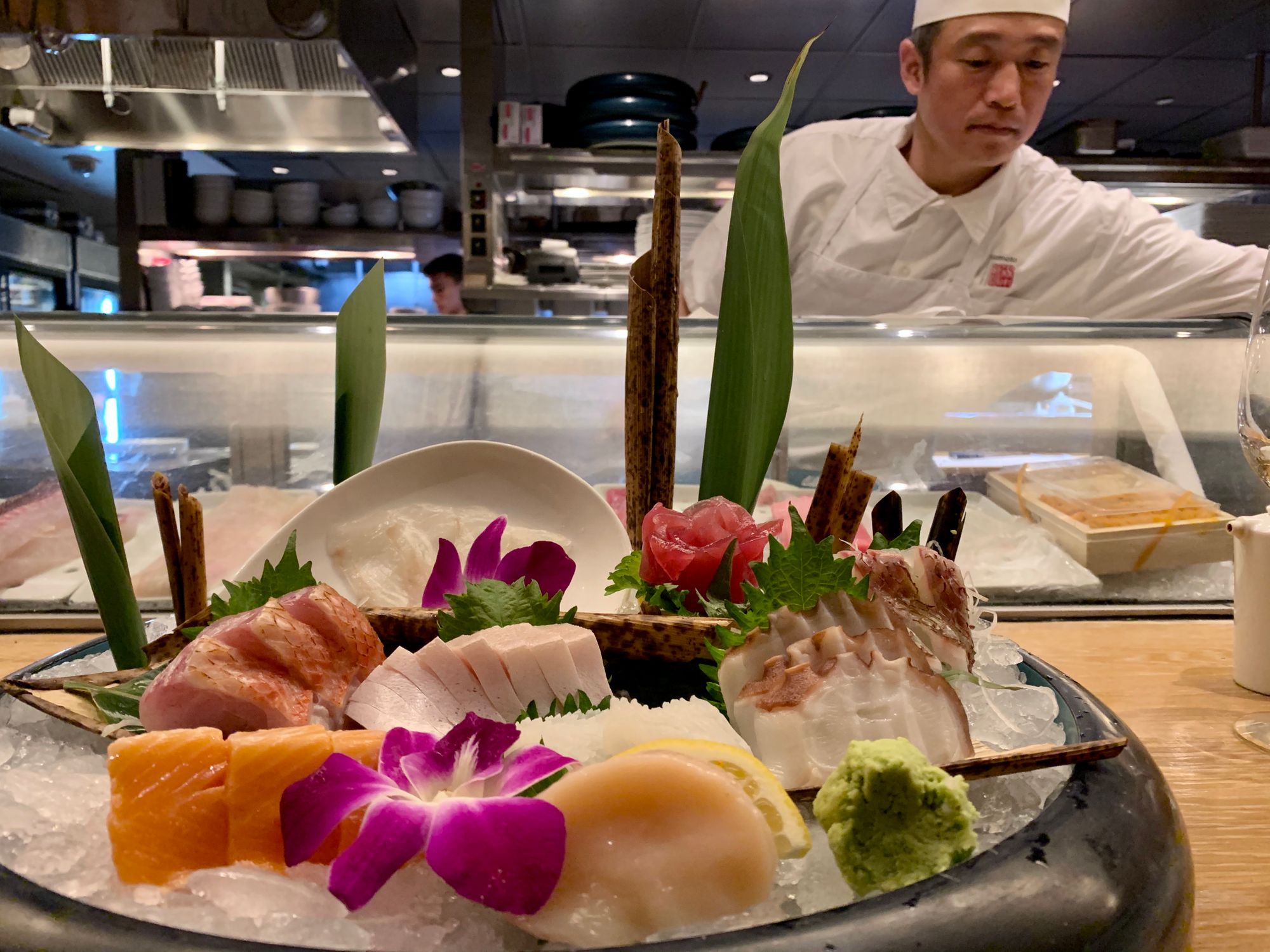 As for Ka'ana Kitchen, this is our favorite restaurant in the whole of Hawaii.  We have had so many special meals here.  The vibrant breakfast buffet pushes the boundaries of the ordinary run of the mill affair at most major Hawaii resorts.  The fresh fruit is cut with care and in real time, and expect to find the freshest papaya and many more esoteric seasonal tropical fruits, from lilikoi to jackfruit to many others.  The only other resort we have found with this level of attention to tropical fruit is Four Seasons Lanai.  The juice bar puts out the expected regular selections, pressed fresh, but likewise more interesting green and red blends changed daily and a swath of shot bottles to boost the juices as you prefer (ginger lovers unite!).  A wide variety of baked-that-morning pastries, innovative cooked stations and a well provisioned omelet bar close out the morning selection.
At dinner time Ka'ana transforms into a table-service high-end affair.  Whether you want a special birthday for 8 in the private dining room; a dinner for mom, dad and kids on the terrace, a romantic dinner for two or are enjoying a special holiday menu (maybe the best Thanksgiving dinner we've ever had?) – Ka'ana consistently delivers.  If you like a menu that takes advantage of local fresh produce, fish and meat, this is your place.  The menu changes with enough regularity to make it interesting on return visits, though sometimes our favorites do disappear (please bring back the abalone risotto!).  The friendly and knowledgeable servers at all hours make for a great time and regulars can expect to be remembered here.

The last thing to be said about food at Andaz Maui is that the pool lunch, usually the low point at Hawaii resorts, is pretty good.  We would fairly give the category winner to either Four Seasons Lanai or  Montage Kapalua, but, Andaz is at least a contender. On whole, food is one of the primary reasons we keep returning to Andaz Maui and we always leave the property feeling healthy and refreshed.
Let's get to lodging. Alone on the Beach are very fond of the "hotel villa" concept – a significant size residence, with all the benefits of a resort to boot.  The ability to have both is really terrific and though we have found some non-hotel villas we love, they always involve driving to do anything, or at minimum a golf cart.  Being right in the hotel but still having a large home is the perfect stay for us. In Hawaii, there are a few choices but not a tremendous amount.  At the high end, for the hotel-villa approach, we usually switch it off between Andaz Maui and Montage Kapalua.  Both are excellent in their own ways.
This trip we stayed in villa Maluhia, 3 bedroom 4 bath and 3234 square feet.  Maluhia is very centrally located, just steps from the main pools and 2-3 minutes' walk to the beach.  It is situated pretty much right behind the main pool bar.  You get views of lush tropical plants, slices of ocean view and lots of privacy.  The price point of the garden and partial ocean villas is materially lower than ocean view and oceanfront, and we don't mind this trade off as Maluhia's location and privacy are great, and there's slices of ocean view regardless.  A few times, especially when traveling with another family and needing more space, we have opted for villa Nalu, 4 bedroom 5 bath and 4703 square feet and direct oceanfront.  No doubt the views are superior, and location slightly superior, to Maluhia, but pricing at about 2x of Maluhia, unless we need the extra space, we would opt for Maluhia and truly enjoy either.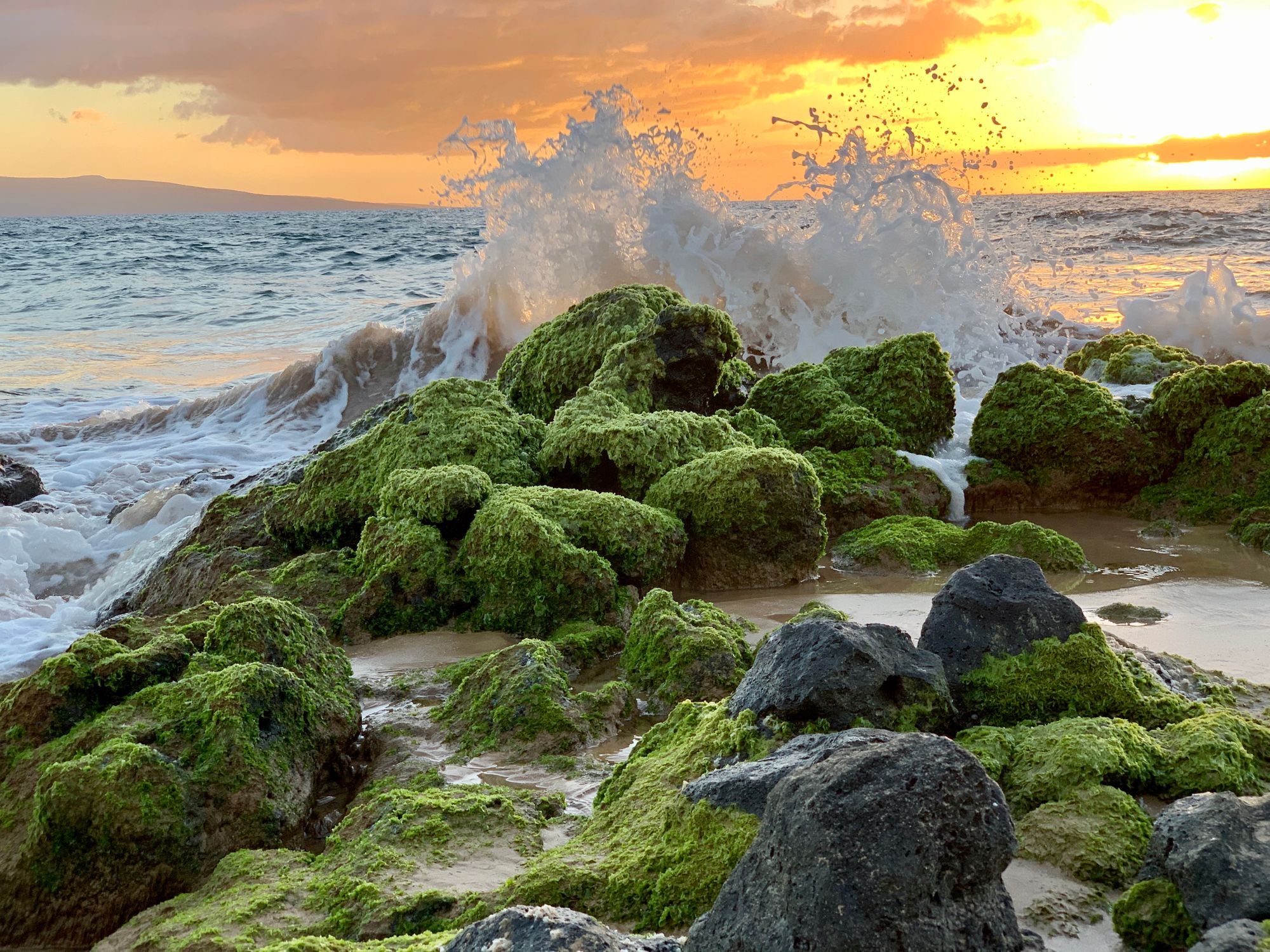 Both villas, and all of the Andaz Maui villas whether hotel owned or independently owned, are quite similar in interior style and layout.  They are very modern, very high end and really beautiful overall. Whether garden or ocean, they take absolute advantage of the views with huge floor-to-ceiling sliding glass doors fronting essentially the entirety of each unit.  A comparison on this would be the villas at Fairmont Maui, very old and dated and absolutely not built to provide views.  At Fairmont, small windows and big exterior stucco barriers (ostensibly for privacy) mean that in your unit you have basically almost zero view. Andaz Maui would be the exact opposite. The modern architecture is built to feature the views while still being thoughtfully positioned to provide privacy.
The villas have a "great room" concept with modern kitchens (Subzero, Wolf, etc.) built in "show" style and open to the living area.  They whole great room (as well as the master bedroom) is well integrated to a large outdoor deck with plunge pools (lower levels) and hot tubs (upper levels) – both Maluhia and Nalu have private hot tubs.  The deck is provisioned with a large dining table, plenty of extra chairs and an outdoor grill and kitchen.  The interiors feature plenty of storage space; modern A/V and Japanese-style toilets. The bathrooms are generous and the beds are, like all of Andaz, very comfy.  Despite the hotel being 7 or 8 years old now, the finishes being modern, clean and based on hardscape (beautiful tile floors for example), have really stood up.  While the Fairmont Maui villas feel tired, the Andaz villas feel brand new even at their lifecycle point.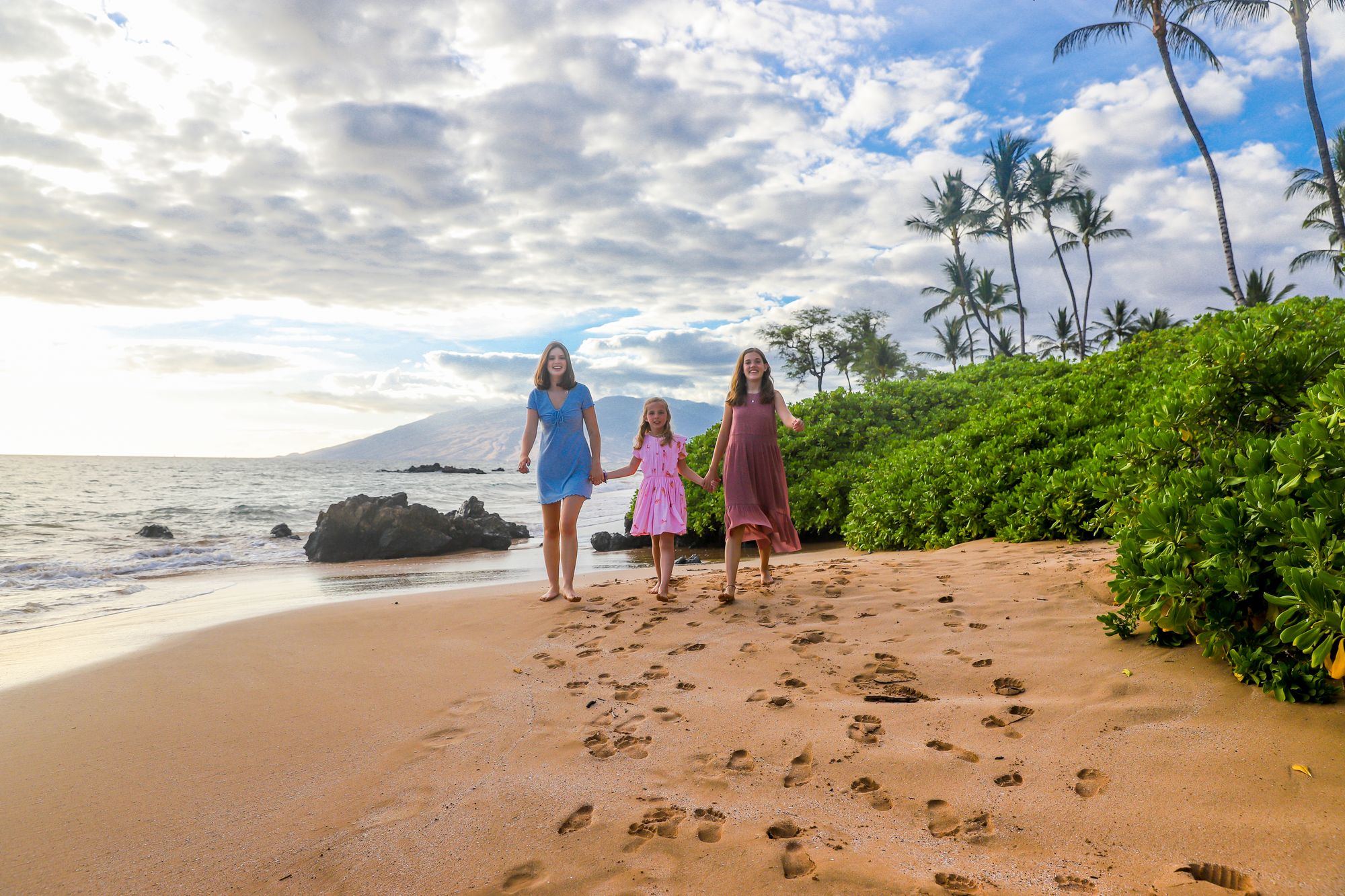 The property overall is fantastic.  One thing to immediately mention is that the gardening is out of this world.  The selection of tropical plants and the level of care taken in maintaining the gardens is far above most other properties in Hawaii (though Montage and Four Seasons do nicely in this regard, too). The fact of the great care of the gardens is actually what allows a villa like Maluhia to particularly shine because your views are largely of garden, but, really wonderfully tended and exceptionally beautiful on its own.
The 4-level pool (each with slightly different temperature) is a centerpiece: well maintained, lots of seating options and proactive, friendly team members who go out of their way to keep you in good shape (this is a place where your soaking wet seat covers and towels will get a friendly redo without asking).
And the beach, the beach.  It's stunning here and the perfect balance of safe for kids with a potential for some nice boarding from time to time.  The Andaz Beach Crew puts on a host of activities, many of which are included in your resort fee so make sure to dig into that and a tip is to make reservations (especially for the outrigger canoe) before you arrive to make sure you get a good day and time.  They can also arrange offsite beach activities and we got some great surfing in through arrangements they made for us.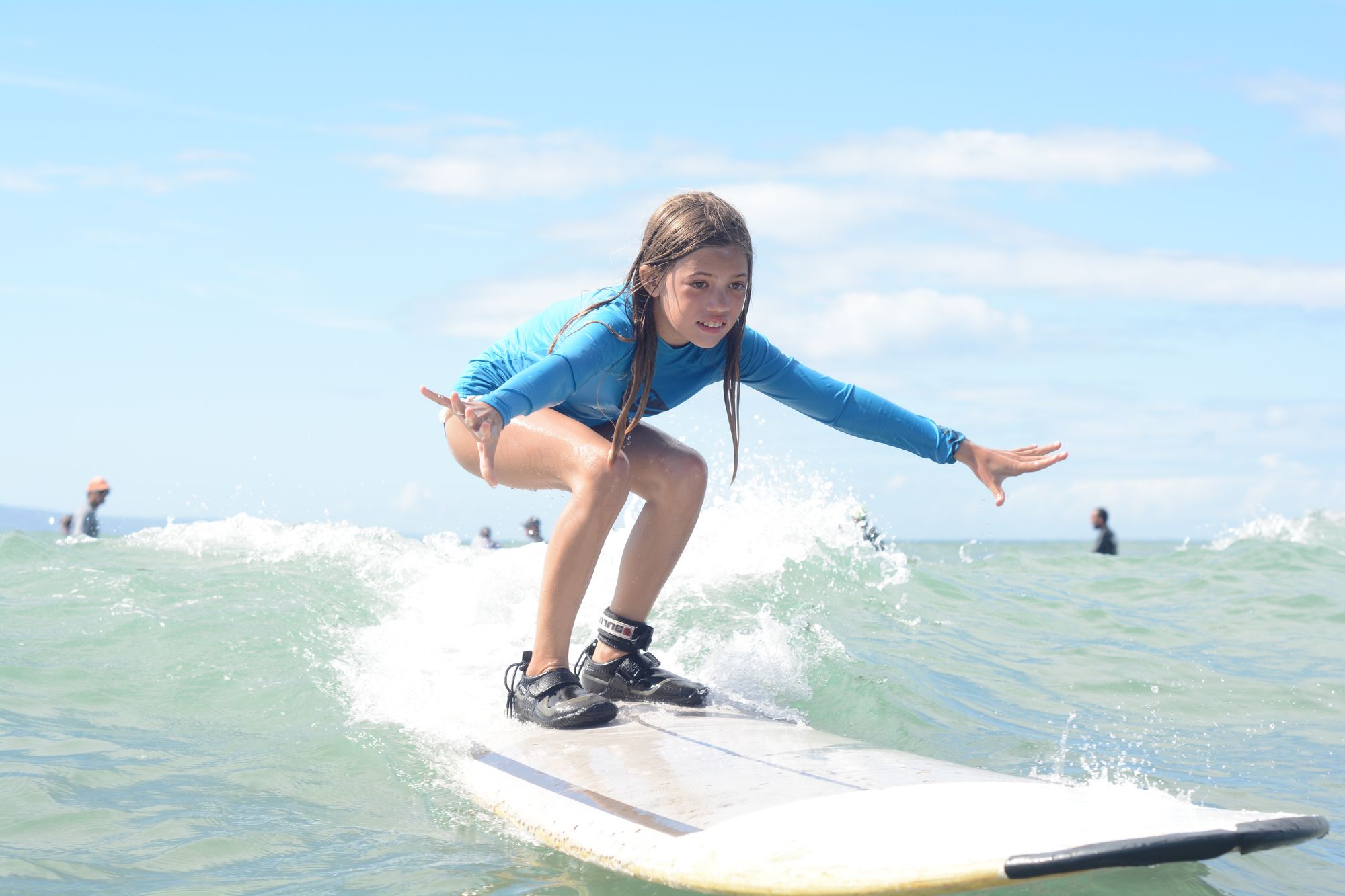 This property is among a very short list of ones in Hawaii we keep coming back to.  They have earned it.  If you make a list of essential categories – accommodations, food, pool and beach, services, etc. – they get a "great" in all of them with a couple of "outstandings".  It's hard for a resort in Hawaii to tick off every category – the Fairmont is a lovely pool and beach but the rooms are dated and the food is just okay, for example. The Andaz even after a number of years clocks in high in every regard. Highly recommended.